Disclaimer: Products with a "Visit Site" button pay to access additional features

Seedly's Product Comparison Page Listing Guidelines
For Mobile Plans products to be listed on Seedly's Product Comparison Page, they have to fulfil the following criteria:
Licensed by Infocomm Media Development Authority (IMDA)
Provides SIM only mobile plans

Best SIM Only Mobile Plans in Singapore 2021
If there's anything we can't live without... it's gotta be data.
With 13 telcos — 3 Mobile Network Operators (MNO) while the other 10 are Mobile Virtual Network Operators (MVNO) — in Singapore offering various SIM-only mobile data plans, how do you find the best SIM-only mobile plan to get?
What's more, these telcos are constantly sweetening their deals and changing up their promos to get more people to sign-up with them.
In fact, here's a look at the best SIM Only mobile plan promos right now!
Best SIM Only Mobile Plans Promo in Singapore
The start of the year means that there'll always be New Year promos for SIM-only mobile plans!
Contract running out? Need more data for the new year?
Want to lower your mobile bills and save more!
Then this is the perfect time to switch!
To make it easier for you, here's a compilation of the best new year promos on SIM-only mobile plans for all 13 telcos in Singapore!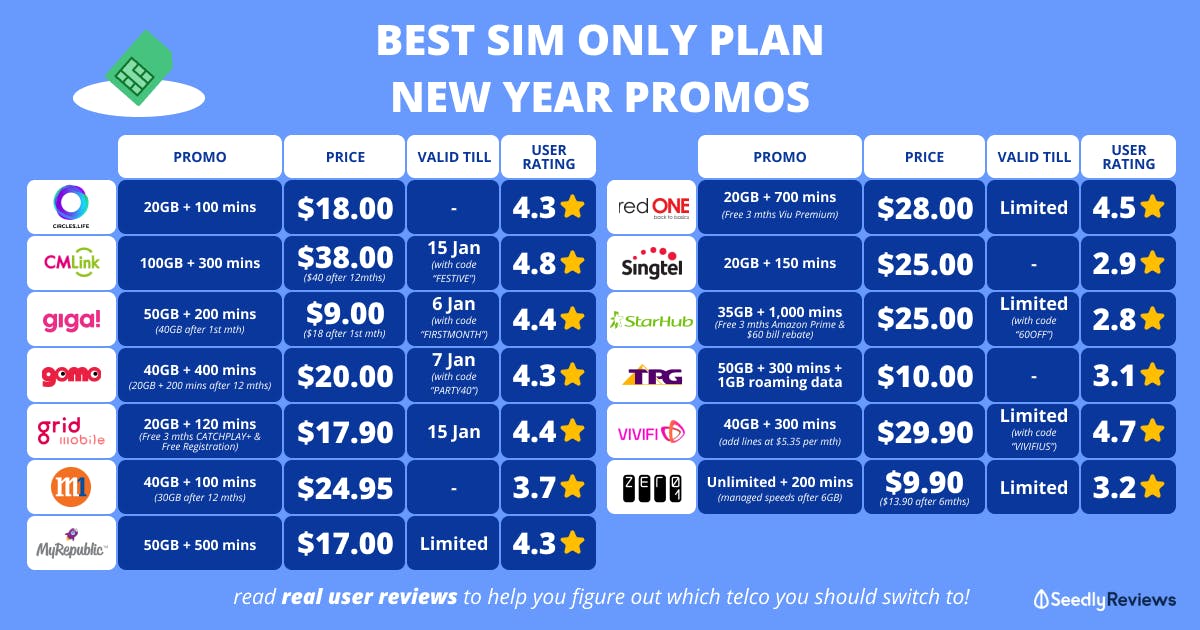 Want to find out which is the best and the best value for money?
Besides reading the reviews left by real users... here's all you need to know about choosing the best and cheapest mobile data plans in Singapore for 2021.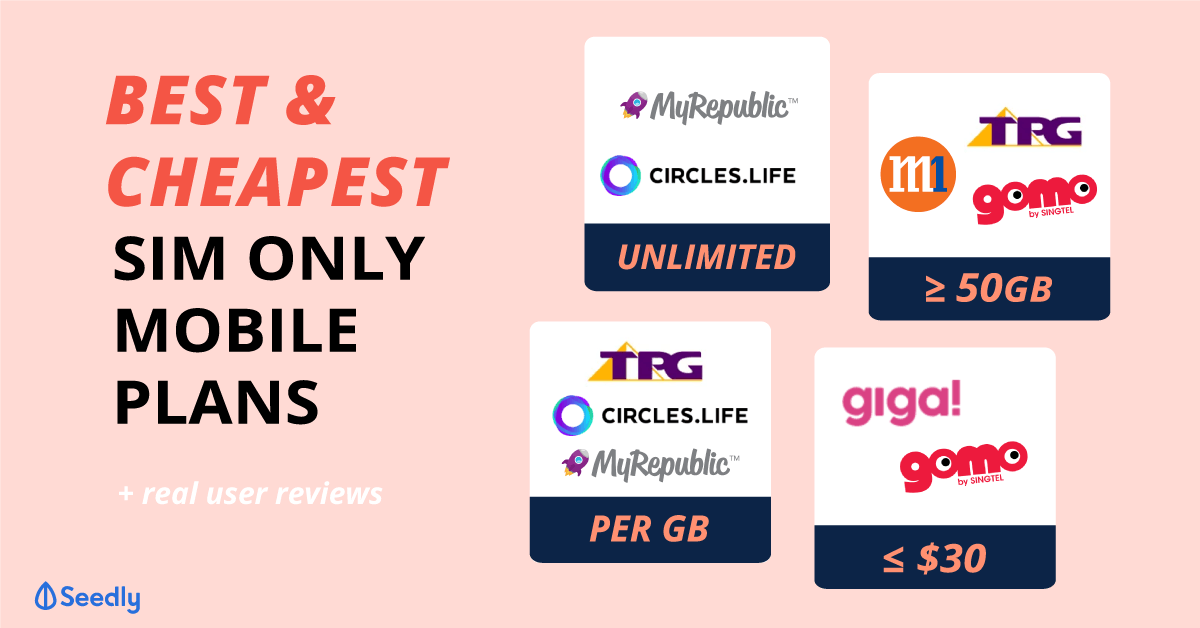 M1 SIM-only mobile data plans