Switching To Electricity Retailers
From 1st November 2018 onwards, the open electricity market is expanded to cater to Singaporeans zone by zone around the island. Households and small businesses will be able to choose their electricity supplier from 12 different providers. This initiative will look to roll out completely by May 2019.
Here is the current list of electricity retailers that Singaporeans can buy their electricity from:
Benefits of Open Electricity Market (OEM)
Here are some of the benefits of opening up the electricity market to Singaporeans.
Competition can help increase efficiency in the market
With retailers competing with each other for market share, Singapore households can expect competitive pricing and promotion packages to attract consumers to take up their service.
As electricity being the only product that these retailers sell to consumers, these companies will try to differentiate their service by providing a better price, better packages and on top of that, good customer service to their consumers.
Consumers now have a choice
Singaporeans' electricity bills used to be correlated to the quarterly tariff rate which SP Group offers. By allowing consumers to choose from 3 different types of plans and 12 different types of retailers, consumers can now find a retailer that best suits their lifestyle and consumption habits. This, in return, can lead to cheaper electricity bills.
Increase awareness of electricity consumption
When was the last time anyone actually looked closely at their electricity bill and understand their own electricity consumption pattern?
This introduction of OEM encourages Singaporeans to analyse their electricity usage behaviour, and find out what makes up their electricity tariff every month.
This awareness can help Singapore reduce electricity wastage in the process.
When can I start applying?
Singaporeans can sign up for this service when the Open Electricity market is rolled out progressively in 4 geographical zones.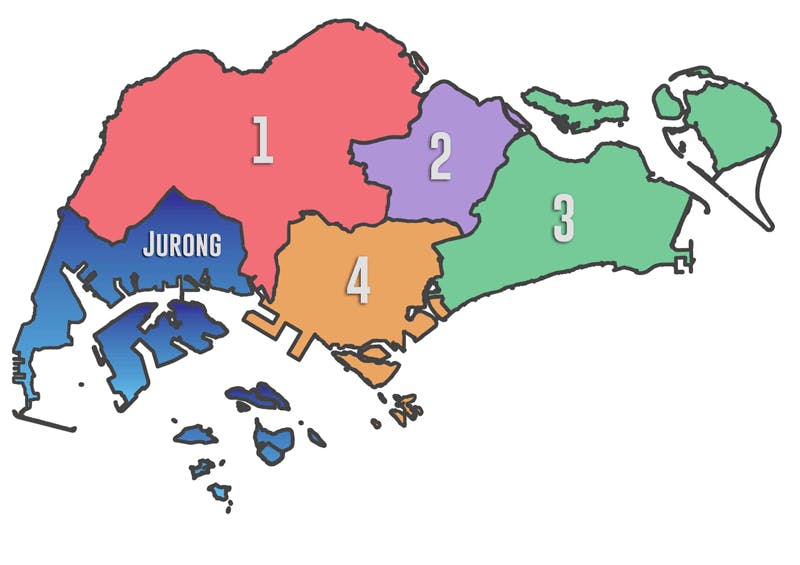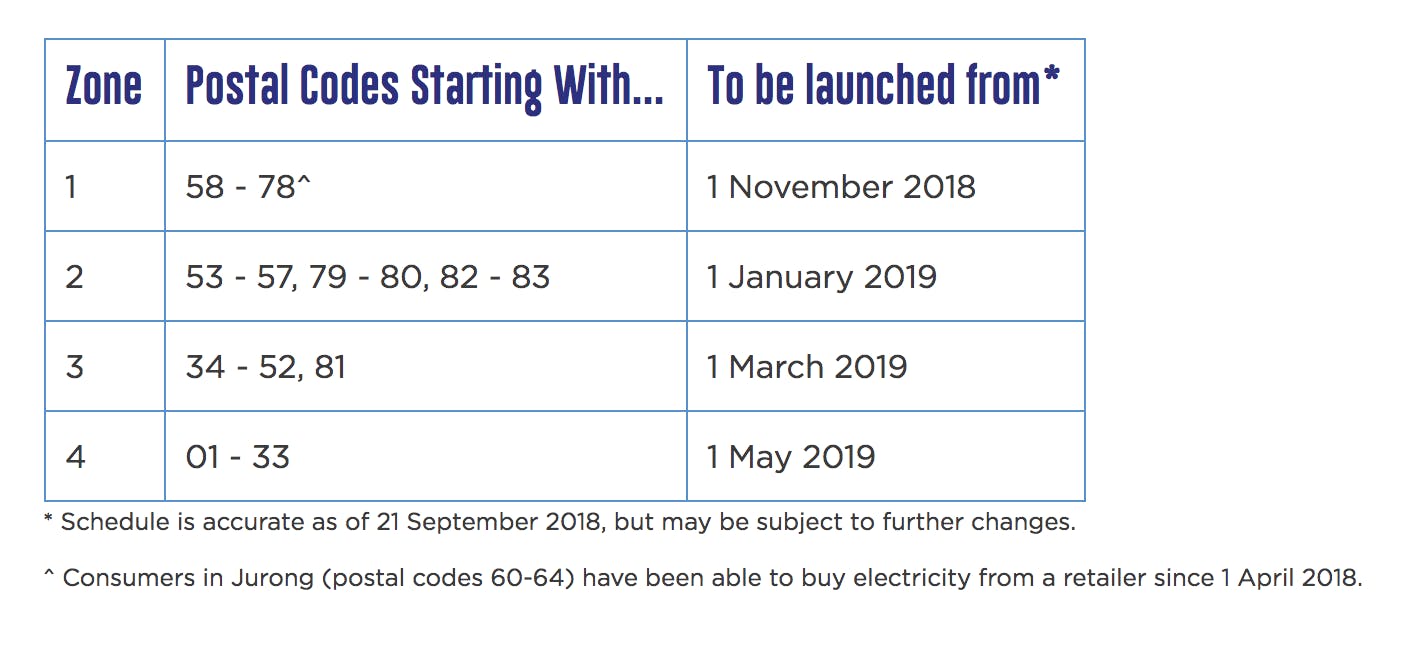 How Singapore's electricity market works?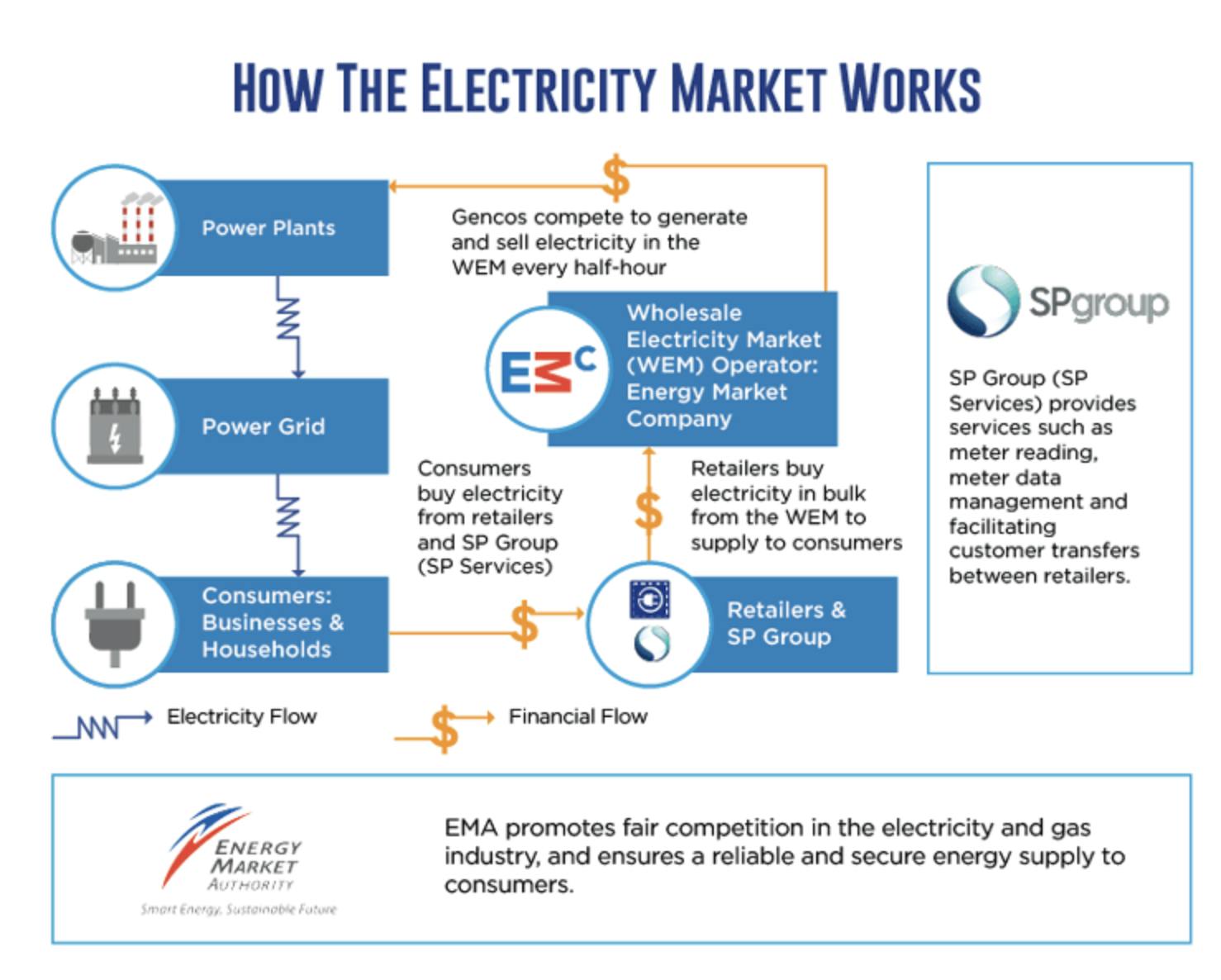 All the electricity is produced by power plants.
Generation companies will then bid to sell electricity in the wholesale electricity market every half-hour. Price of electricity mainly depends on the electricity demand and supply.
Electricity retailers will then bulk buy from the wholesale electricity market and sell it to the consumers.
Consumer will then choose to buy from retailer of their choice.
In the past, SP Group buys the electricity in bulk and having to deliver the electricity to the whole of Singapore, and is also in-charge of billing households for the electricity consumed.
With the new initiative, when consumers buy from an electricity retailer, the source of their electricity supply and the network remains unchanged, with SP Group continuing to operate the national power grid and deliver electricity to consumers.
Tools to help you choose the best Electricity retailer and understand the types of plan available
To help Singaporeans make smarter personal finance decision, here are some tools to help you:
One can read up our comparison article on all the electricity retailer here:
If there are still questions after reading Real User Reviews on the electricity retailers, ask the community at Seedly QnA.