The Best Electricity Providers in Singapore 2021
Want to lower your electricity bill? The best way is to switch to an electricity retailer with the best and cheapest electricity plans from local Open Electricity Market providers.
Wanna save more?
You can also take advantage of these OEM electricity retailer promos that are ongoing right now!
But there's more to it than just price.
Usually, you would ask a friend or a family member for recommendations based on what they've used before.
However, there's an even simpler of doing that.
And that's by checking our reviews left by users on SeedlyReviews!
For example, while an OEM retailer might notbe the cheapest option in the market.
The fact that they're most popular based on reviews is probably because they provide excellent customer support, make it extremely easy to sign-up with them, or have a user-friendly online portal that is easy to navigate.
It's true when they say that the cheapest might not necessarily be the best!
What is the Open Electricity Market (OEM)?
Back in 2017, the Electricity Market Authority (EMA) announced the Open Electricity Market (OEM) initiative in order to encourage competition and innovation in the power industry.
Prior to that, everyone could only get their power from SP Group.
Between 1 November 2018 to May 2019, the OEM was slowly expanded across 4 distinct geographical zones to eventually allow all Singaporean households the choice to switch to an electricity provider of their choice.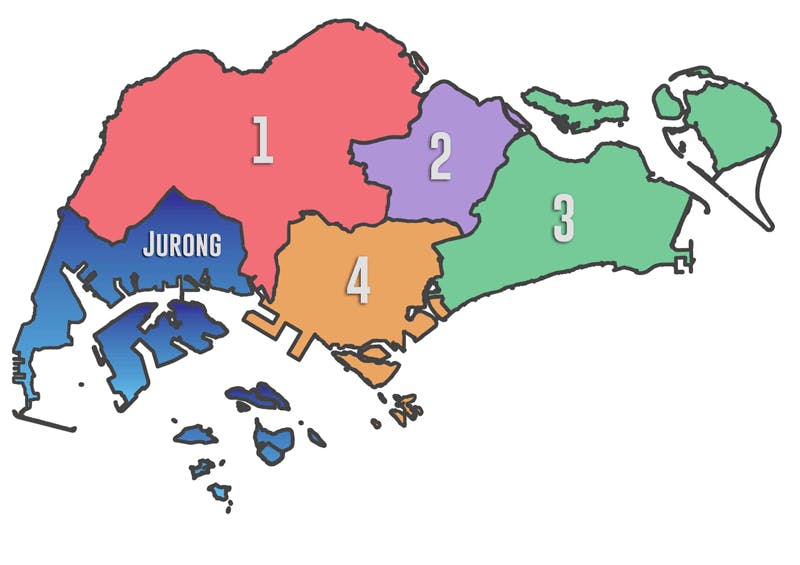 This gradual implementation has since been completed which means that any resident in Singapore can now choose to switch to an electricity retailer.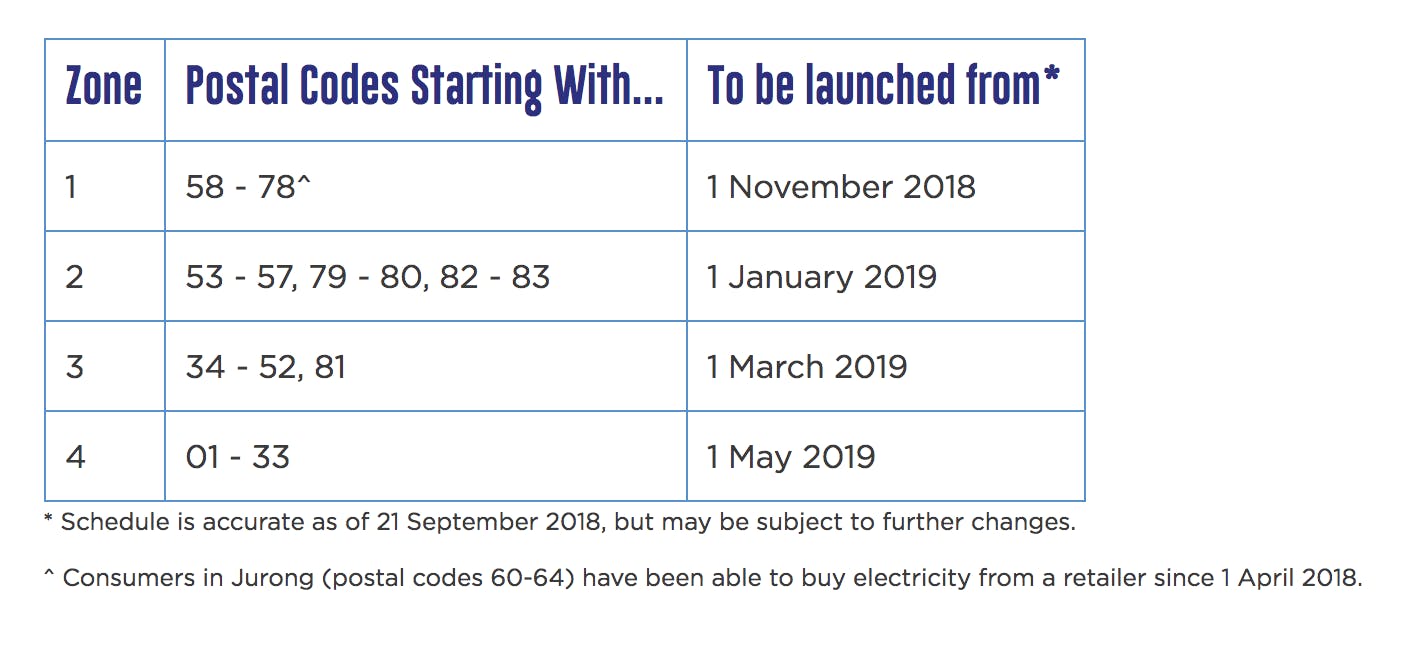 However, if you prefer to stick with SP Group, that's fine too.
Because the switch is not mandatory and there is no deadline which you have to switch by either.
How Does Singapore's Open Electricity Market Work?
Curious to know how the electricity market works?
Here's how: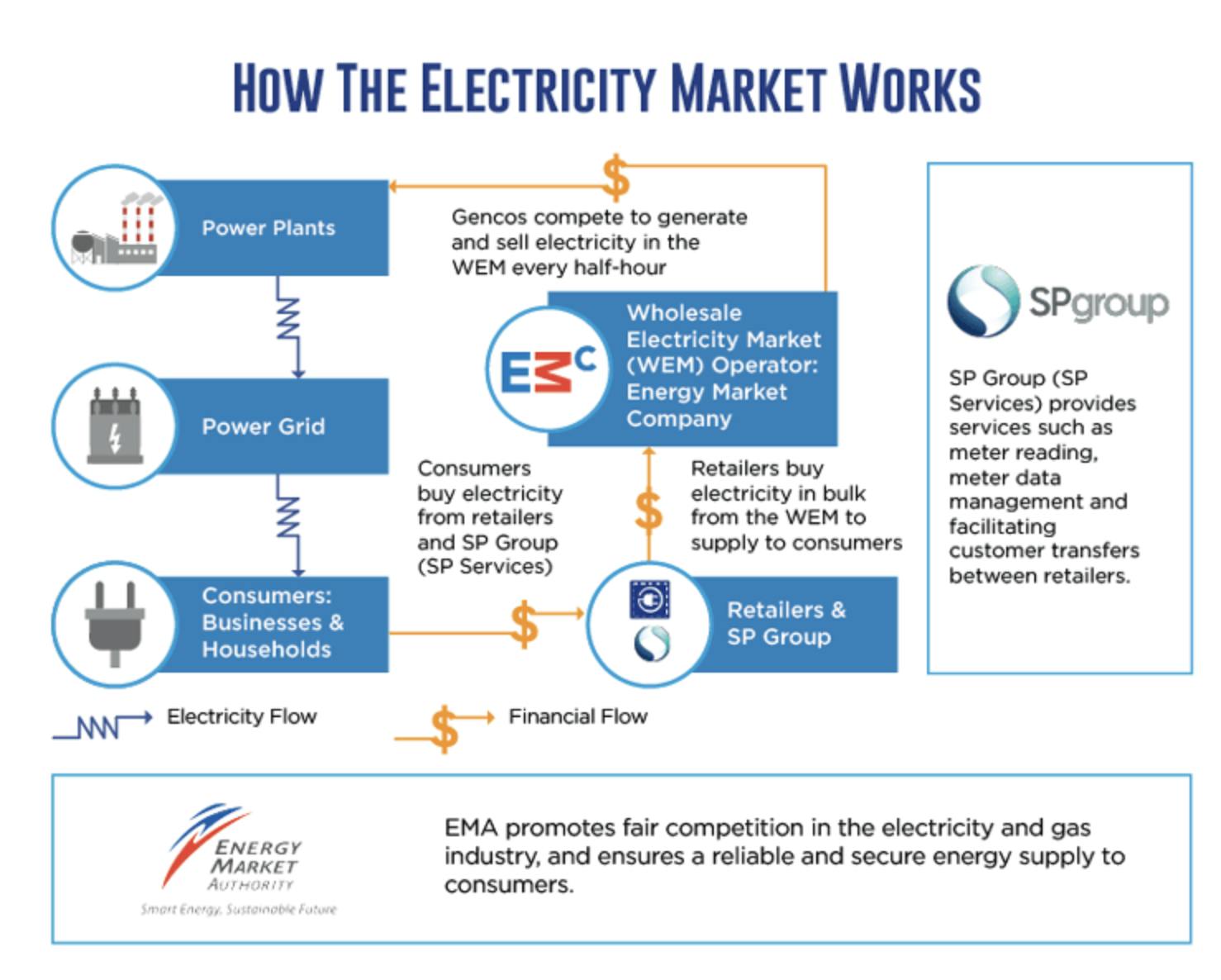 All electricity is produced by power generation companies which own power plants.
These companies will then bid to sell their electricity on the wholesale electricity market in bulk.
FYI: the rates are changing every half-hour and are constantly affected by electricity demand and supply.
In the past, SP Group buys the electricity in bulk and is in charge of delivering it to the whole of Singapore.
But with the introduction of the Open Electricity Market, it's the electricity retailers who will bulk buy electricity from the wholesale electricity market.
And in turn, they will sell it to us, the consumers.
The rates we pay will depend on which retailer we choose to buy our electricity from!
With this new OEM initiative, the source of our electricity supply and the network through which we receive are still the same.
SP Group continues to operate the national power grid and is responsible for delivering electricity to you and me.
The only difference is how much we pay to the retailers.
What are the Benefits of the Open Electricity Market (OEM)?
Here are some of the benefits of opening up the electricity market to retailers and Singaporeans:
Competition can help increase efficiency in the market
With retailers competing with each other for market share, Singapore households can expect competitive pricing and promotional packages to attract consumers to take up their service.
As electricity is the only product being sold, these companies will try to differentiate their service by providing better prices or establishing creative new pricing methods, additional incentives, and on top of that, good customer service to their consumers.
Consumers now have a choice
Singaporeans' electricity bills used to be correlated to the quarterly tariff rate which SP Group offers. By allowing consumers to choose from different types of plans and between the various retailers, consumers can now find an electricity retailer that best suits their lifestyle and consumption habits. This, in turn, might lead to cheaper electricity bills. Yay!
Increase awareness of electricity consumption
When was the last time anyone actually looked closely at their electricity bill and understand their own electricity consumption pattern?
This introduction of the OEM has encouraged many Singaporeans to carefully analyse their electricity usage behaviour in order to try and lower their electricity bills.
This increased awareness will definitely help us to reduce electricity consumption and wastage in the long-run.
Who would want to pay more for electricity if they choose not to?!
Pricing for Electricity Plans
With the new OEM, how would retailers price electricity? Will it still be the same as with SP Group?
Standard Price Plans vs Non-Standard Price Plans
Well, there are standard price plans and non-standard price plans. For Standard Price plans you'll have to agree to certain terms and fees. For non-standard price plans, these are new price structures set by the electricity retailers that may not include every single fee BUT might change during the contract duration.
Standard Price Plans are:
Fixed Rate Plans
Discount off the Regulated Tariff (DOT) Plans
Here's an overview of differences between Standard and Non-Standard Price plans: