Cryptocurrency Exchange with the Best Number of Supported Cryptocurrencies: Crypto.com
Crypto.com with over 200+ cryptocurrencies, including SGD, you can trade which allows you to trade a wider range of cryptocurrencies and hopefully you'll find the next big thing in crypto!
Cryptocurrency Exchange with the Best Number of Supported Fiat Currencies: Coinbase
Coinbase has over 20 supported Fiat Currencies allowing users to trade without the hassle of having to use a multi currency bank account or a foreign bank account. It also allows users to trade with more people across the globe.
Is Crypto Exchange Safe?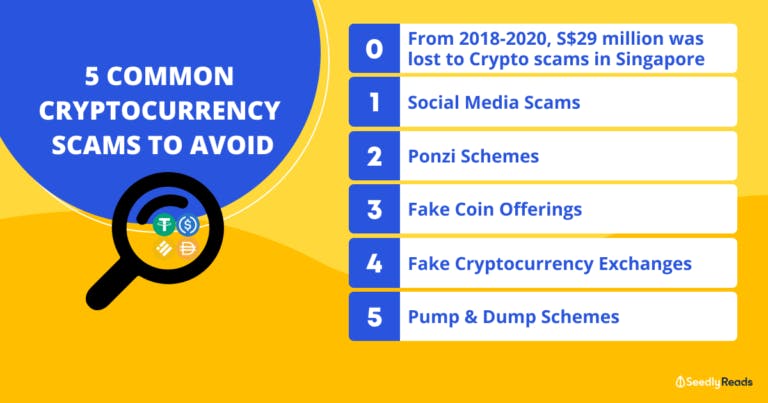 Crypto Exchanges are generally safe but as with all digital platforms, lapses in security can happen. Due to the sheer volume of monetary value involved in cryptocurrency and crypto exchanges, there will be attempts at hackings, scam and theft. To minimize risk of such things happening, it is generally recommended that users do not store their cryptocurrencies in exchanges or hot wallets but instead store their cryptocurrencies in cold wallets which are not connected to the internet at large. Also any login credentials have to be safely stored and passwords should not be easy to guess.
How Do You Use Crypto Exchange to Buy & Sell Cryptocurrencies?
Using a crypto exchange is simple all you have to do is:
Select, create and verify your account with the cryptocurrency exchange of your choice based on your investment strategy and what each crypto exchange offers in terms of fees and also supported products and currencies.
Deposit money into your account via the various means allowed by the crypto exchange such as wire transfer, direct payment with a debit or credit card. Please be aware of fees that will be incurred when depositing cash into your crypto exchange account.
Select the crypto currency you wish to buy
Store your crypto currency in either the crypto exchange, a hot wallet or a cold wallet.
Read our guide to further understand on how to buy and sell cryptocurrencies in Singapore
Crypto Exchanges Guides 101
Still unsure about the ins and outs of crypto exchanges and if it is suitable for you? Check out our curated list of guides to master everything you need to know about crypto exchanges: 
Frequently Asked Questions
Do crypto exchanges support SGD?
Yes, there are a number of Crypto Exchanges in Singapore that support SGD such as FTX, Crypto.com, Independent Reserve, Coinhako, and Gemini.
What are the fees for crypto exchanges?
The fees you need to be aware of when using Crypto Exchanges are the trading fees which are fees paid to the broker or platform upon a successful trade. There are also fees for when you want to make deposits or withdrawals.
How much do crypto exchanges charge for withdrawal?
The withdrawal fee varies between the different crypto exchanges, it can either be in flat amounts from a range of $2 to $20 or a percentage of your withdrawal amount which is around 0.3%.
Do I withdraw my cryptocurrency into a cold wallet or a different crypto exchange?
It is generally recommended that your cryptocurrency, especially if you have a large amount, be stored in a cold wallet - a wallet that is not connected to the internet hence mitigating the risk of it being compromised. Hot wallets run the risk of its vulnerabilities being exploited or hacked.
Is crypto currency trading legal in Singapore?
Though the authorities have deemed that trading in cryptocurrency is highly risky and has made guidelines that forbids the promotion of cryptocurrency trading services in Singapore, it is still legal to trade in cryptocurrency in Singapore.
Disclaimer: Products with a "Visit Site" button pay to access additional features
Understanding the risk of Cryptocurrency Platforms in Singapore:
The products in the Crypto Exchange category do not currently hold the licence to "provide digital payment token services" under the Payment Services Act (PS Act) by MAS. These products were previously granted an exemption since 28 January 2020 and are pending the licence to "provide digital payment token services" from MAS.
The information provided by Seedly serves as an educational piece and is not intended to be personalised investment advice. ​Readers should always do their own due diligence and consider their financial goals before investing in any investment product.
Seedly's Product Comparison Page Listing Guidelines
For Crypto Exchange products to be listed on Seedly's Product Comparison Page, they have to fulfil the following criteria:
The Cryptocurrency Exchange or Trading Platform has to be supported in Singapore and licensed or exempted by MAS for "Providing digital payment token service" based on Payment Services Act as of 28 January 2020
Available to Buy, Deposit, Hold and Trade Non Leveraged Cryptoassets in SGD