How does NTUC Enhanced IncomeShield Compare with Other Integrated Shield Plans?
According to our calculations across 3 chosen age groups, NTUC IncomeShield is one of the most affordable Integrated Shield Plans for Class A, Class B, and Standard IP.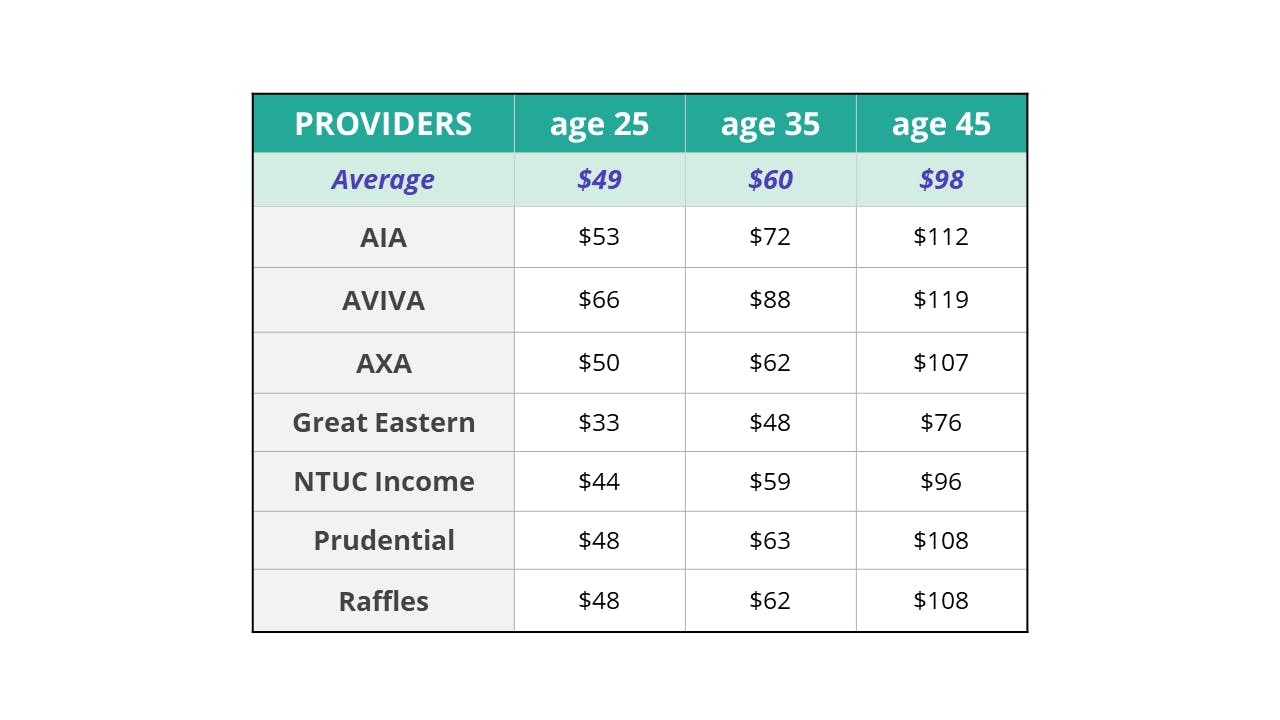 At age 25 to 35, NTUC Enhanced IncomeShield is priced below average for Class A and Class B and Standard IP. Thus, if your age next birthday is within 25 to 35 years old, you can definitely consider NTUC Enhanced IncomeShield for their affordability across 3 different tiers of plans.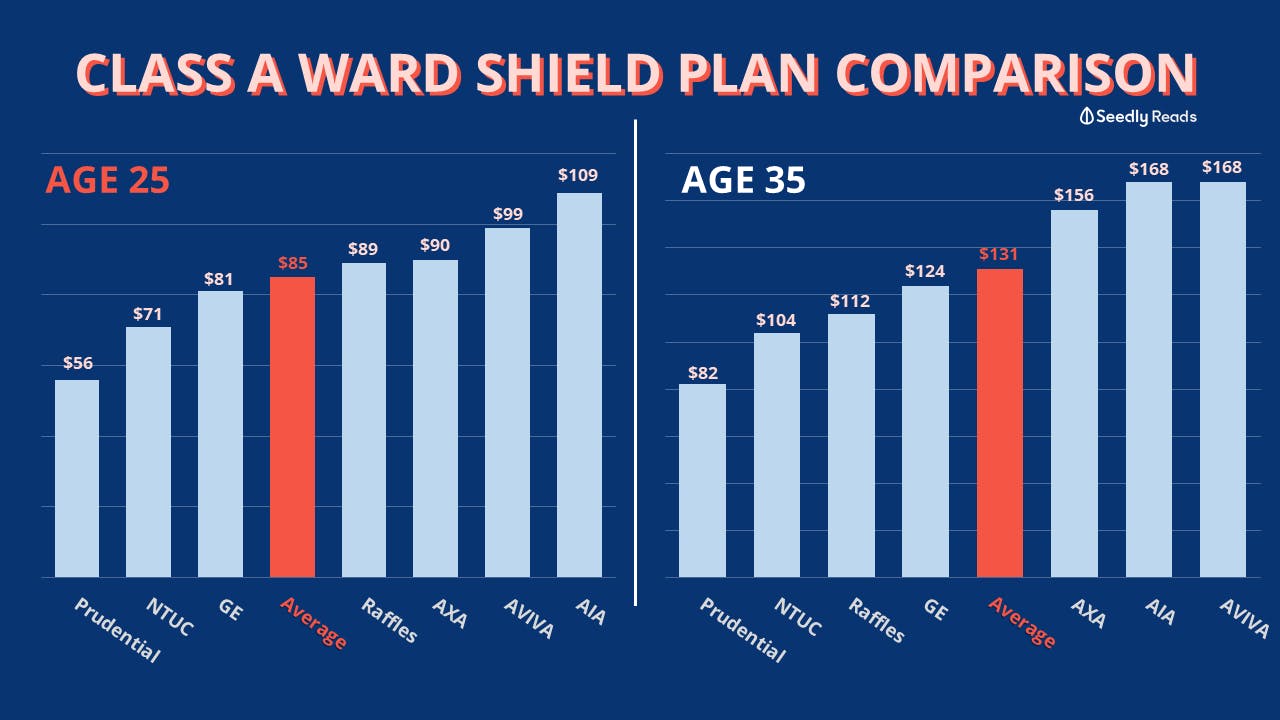 Note that the pricing system for NTUC Income's IP is different - Singaporean Citizens are charged lesser than Permanent Residents for Class B plans. At Age 45, the premium for permanent residents is above average. Hence PR applicants might want to be wary of this.
If you're looking for a Private Hospital IP, you should look somewhere else as NTUC Enhanced IncomeShield has one of the most expensive premiums for Private Hospital wards evidenced from the comparison chart below.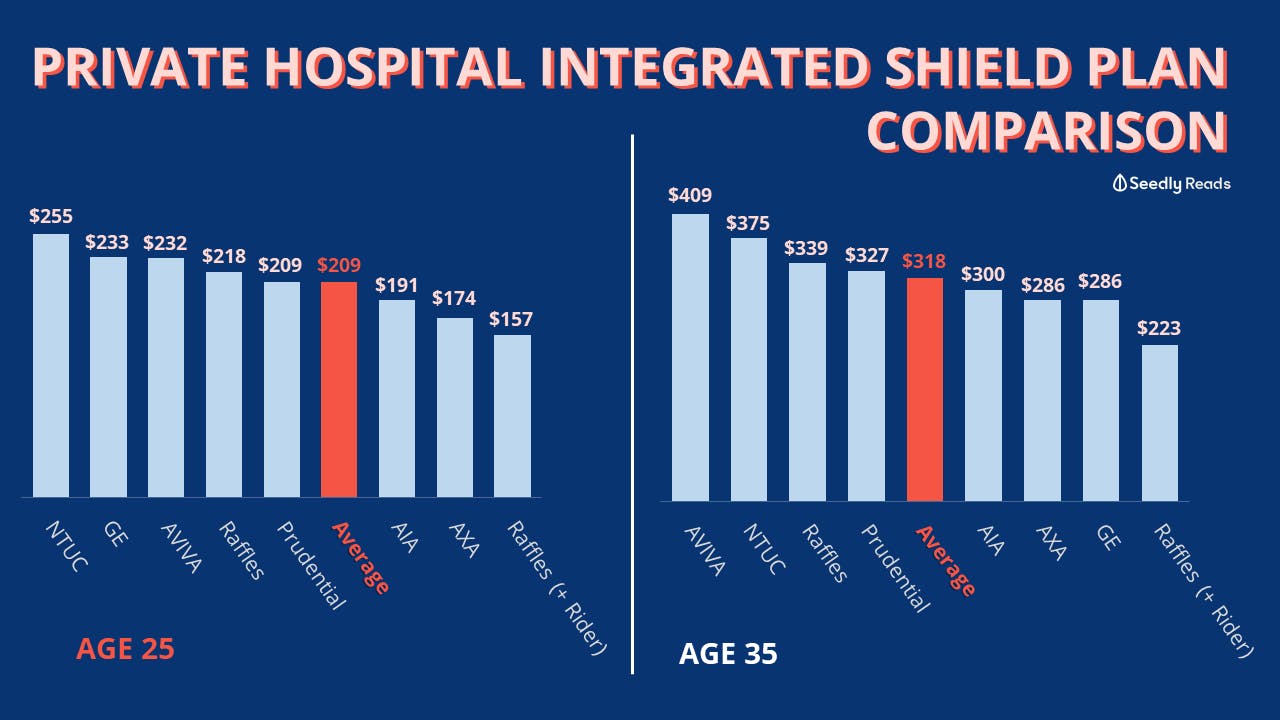 Apply for NTUC Income Integrated Shield Plan
Visit NTUC Income's website for a quick quote, and more details on the plan and exclusions
About NTUC Income
NTUC Income is the only insurance co-operative in Singapore. Established in 1970 to make essential insurance accessible to all Singaporeans, NTU Income is now the leading composite insurer in Singapore offering life, health and general insurance. As a social enterprise, NTUC Income has also pushed out initiatives such as Income Family Micro-Insurance and Savings Scheme, Special Care, Orange Aid and more.
Contact us at [email protected] should you require any assistance or spot any inaccuracies