POSB Everyday Card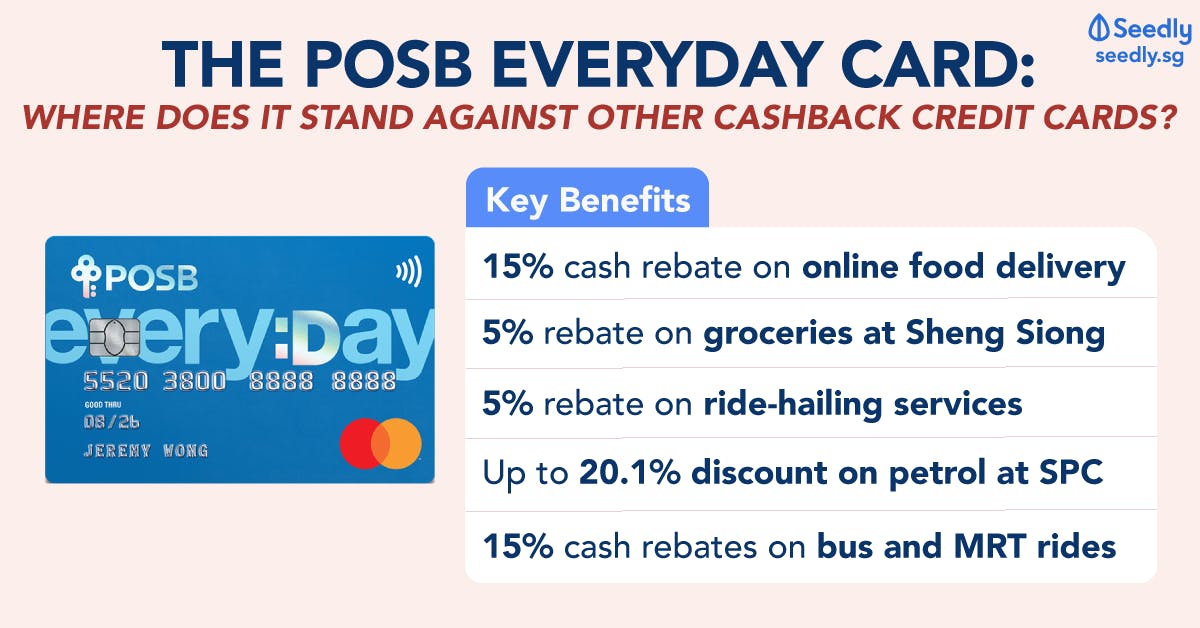 Credit cards might seem like a heavy commitment - but that's where the POSB Everyday Card comes in, complete with cash rebates and a no minimum spend, unlike most of its counterparts.
Find out how a cashback credit card works, and the difference between cashbacks and cash rebates.
Eligibility for POSB Everyday Card
To be eligible for the POSB Everyday Card, you'll have to meet the following criteria:
21 years old and above
For Singaporeans and PRs: Minimum annual income of S$30,000
For foreigners: Minimum annual income of S$45,000
Fees and Charges for POSB Everyday Card
Annual Principle Fee: $192.60
Annual Supplementary Card fee: $96.30
Fee waiver: 1 year annual fee waiver
Interest-Free Period: 20 days
Annual Interest Rate: Prevailing interest rate of 28% p.a. (subject to compounding if the charges are not repaid in full) on the amount withdrawn, chargeable on a daily basis from the date of withdrawal until receipt of full payment.
Minimum Monthly Payment: 3% of the statement balance (or S$50, whichever is greater)
Late Payment Charge: A fee of S$100 applies if minimum payment is not received by due date, this is provided that outstanding balance is above S$50
Cash Advance Fee: 6% of the amount withdrawn per transaction or S$15, whichever is greater.
Key Features and Benefits of POSB Everyday Card
These are some features of the POSB Everyday Card and the cashback benefits it has to offer.