Great Eastern Travel Insurance
Great Eastern offers a plethora of travel insurance options for you and your family and aims to provide a worry-free vacation through thorough coverage such as sporting activities as well as comprehensive medical coverage. You'll find plans for everyone, including:
Individuals: For one pax
Families: For two adults with their legal children. Great Eastern defines a child as anyone 18 years or younger - or, for full-time students in a recognised institution of higher learning, up to 24 years old.
Great Eastern Singapore has 3 main travel insurance plans - Annual Multi-Trip Policy, Single Trip and One-Way Trip. As with all travel insurance plans, your premium depends on your travel location, chosen plan and length of stay. Here is a guide to find out which travel insurance is most suitable for you.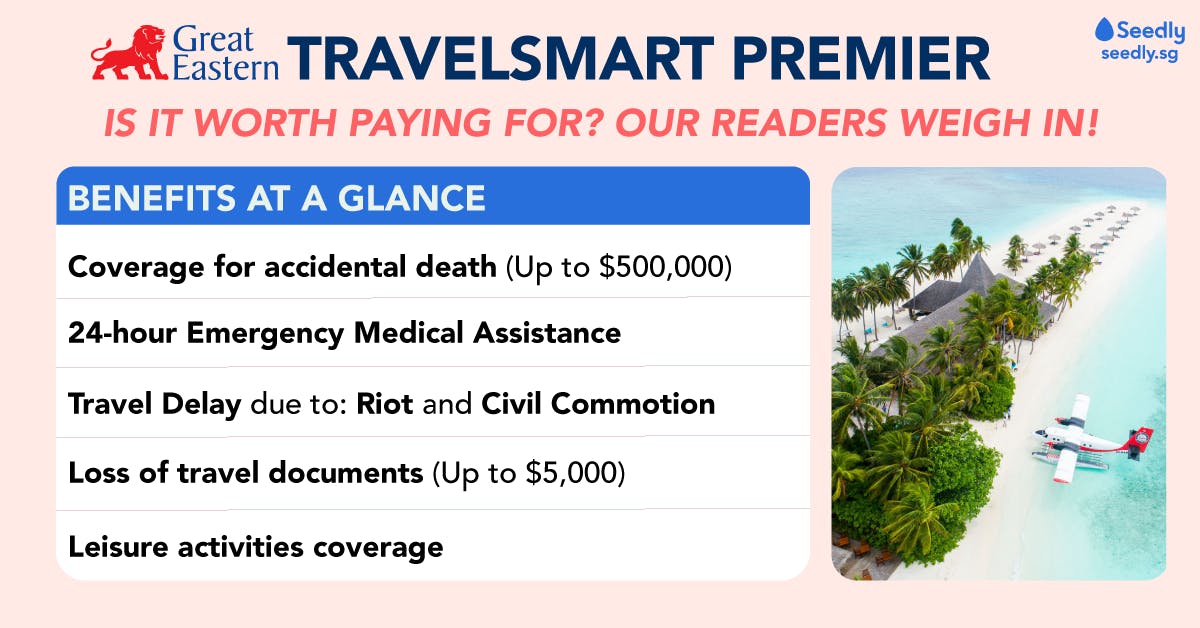 Here's an overview of what Great Eastern SmartPremier Travel Insurance can provide:
Coverage for accidental deaths
Overseas medical expenses
Emergency evacuation
Twice the coverage (for Elite and Classic Plan) when accidental death due to public transport
Coverage for loss of travel documents or baggage
Home content coverage
Automatic travel extension
Coverage for trip cancellation or interruption
Leisure adventurous activities cover
We did a quick research to find out the best travel insurance in Singapore.
Plan Tiers
Great Eastern TravelSmart Premier Travel Insurance offers 3 different tiers of insurance coverage - Elite, Classic, Basic.
Here's a look at your benefits for each tier.