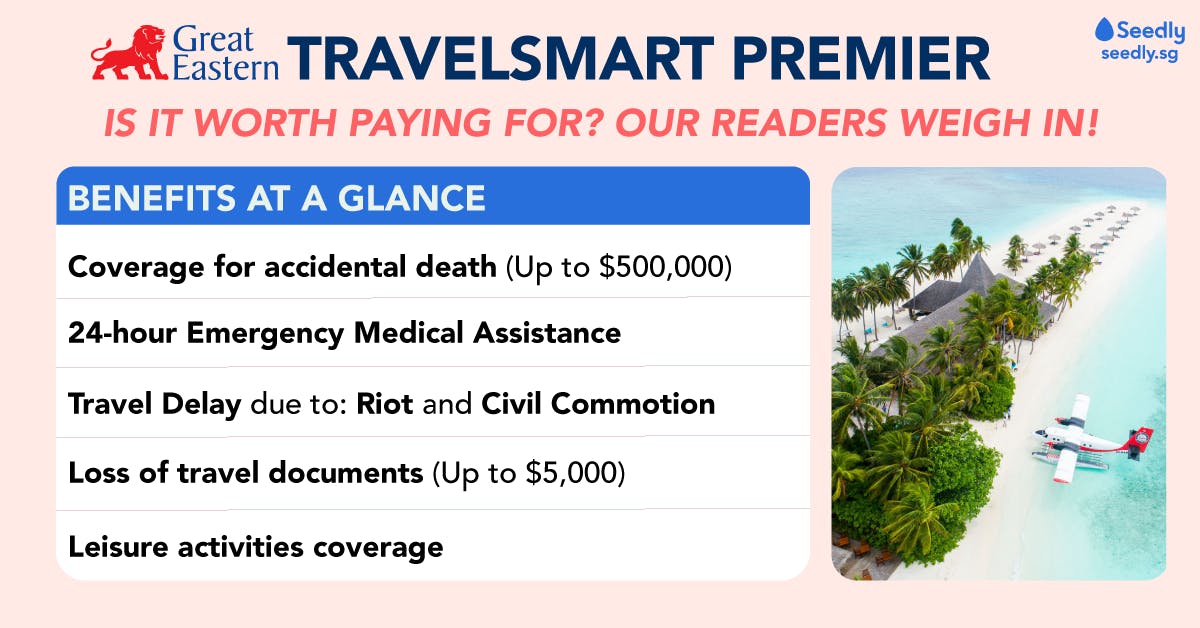 Great Eastern offers a plethora of travel insurance options for you and your family and aims to provide a worry-free vacation through thorough coverage such as sporting activities as well as comprehensive medical coverage. You'll find plans for everyone, including:
Individuals: For one pax
Families: For two adults with their legal children. Great Eastern defines a child as anyone 18 years or younger - or, for full-time students in a recognised institution of higher learning, up to 24 years old.
Great Eastern Singapore has 3 main travel insurance plans - Annual Multi-Trip Policy, Single Trip and One-Way Trip. As with all travel insurance plans, your premium depends on your travel location, chosen plan and length of stay. Here is a guide to find out which travel insurance is most suitable for you.
Plan Tiers Offered by Great Eastern Travel Insurance
Great Eastern TravelSmart Premier Travel Insurance offers 3 different tiers of insurance coverage - Elite, Classic, Basic.
Here's a look at your benefits for each tier.