ERGO TravelProtect
ERGO TravelProtect offers a slew of travel insurance options for your needs. You'll find plans for solo trippers and families, including:
Per Trip Plan: Solo holiday or business trip
Family Plan: For two adults (legal spouse) and their legal child. The child should not be older than 18 years of age - or 23 years of age, if the child studying full-time in a recognised institution of learning/higher learning during the policy period.
Annual Multi-trip Plan: Flexible multi-trips, provided a single trip is not more than 90 days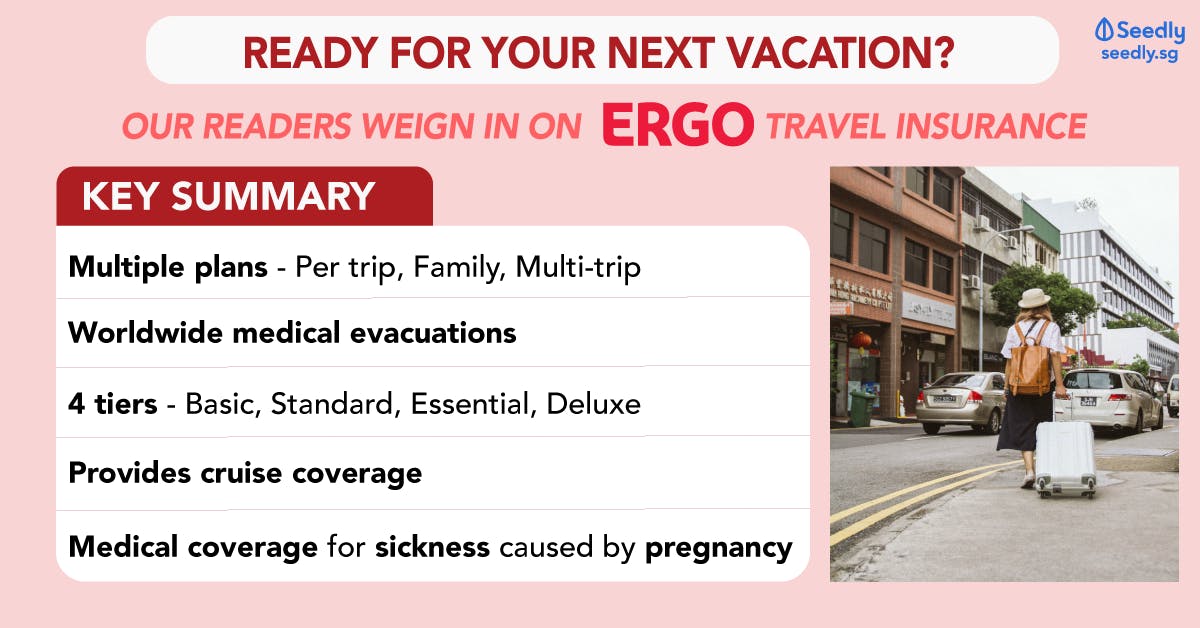 Here's an overview of what ERGO TravelProtect offers protection for:
Overseas medical expenses
Worldwide emergency medical evacuation
Loss of travel documents
Permanent disability
Trip cancellation
Sports equipment coverage
Cruise vacation coverage
Local accommodation coverage
Sickness from pregnancy

Plan Tiers
ERGO Travel Insurance offers 4 tiers of insurance coverage - Basic, Standard, Essential and Deluxe. Here is an insurance guide if you are new to travel insurance.
Here's a quick summary of what each tier has to offer: