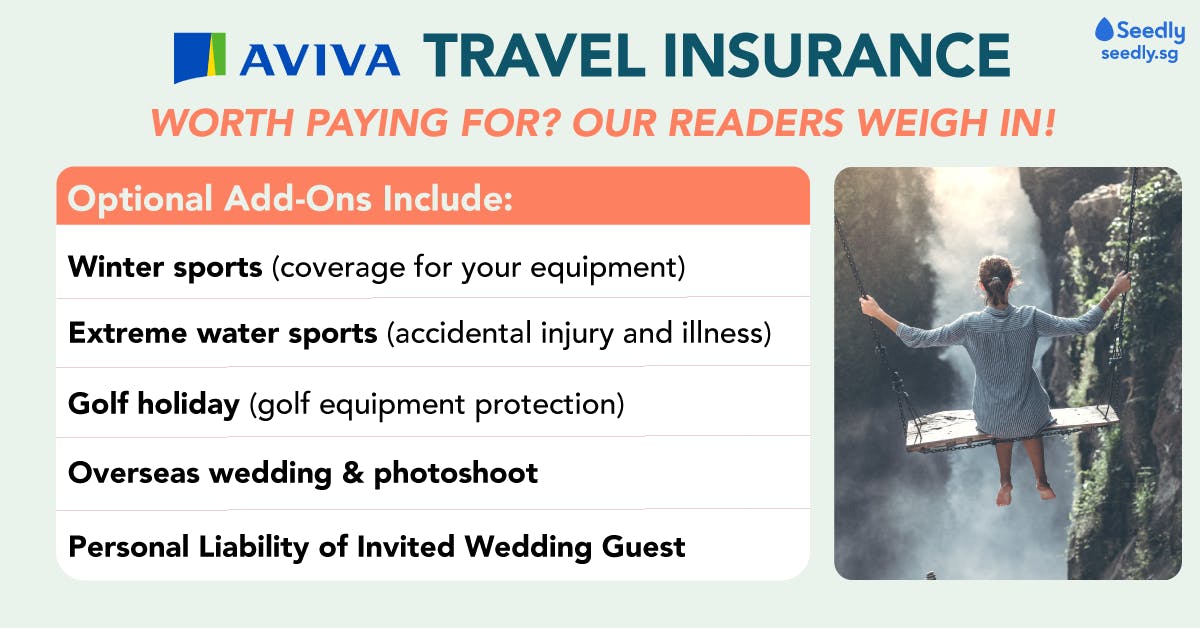 What does AVIVA Travel Insurance cover?
AVIVA offers a myriad of travel insurance options for the following types of travellers:
Individual Package: For one pax
Family Package: For 2 adults and their legal child
Group Package: For up to 20 pax. 10% discount to a group of at least 6 and 15% discount to a group of 11 to 20
Here's an overview of what's covered under AVIVA Travel Insurance as well as add-on options to suit your travelling needs.
Coverage for overseas medical expenses
Rental vehicle excess coverage
Loss or damage of baggage coverage
Accidental death and disability coverage
Personal liability
Trip cancellation coverage
Personal accident coverage
Here's what to look out for when choosing your travel insurance.
Optional Add-Ons
Winter sports - accidental injury or coverage for loss or damage of sporting equipment
Extreme water sports - accidental injury or illness
Golf holiday - Coverage for loss, theft or damage of your golf equipment
Overseas wedding and photoshoot - coverage for wedding accessories, ceremonial attire and loss of weeding photo albums
Plans Tiers from AVIVA Travel Insurance
AVIVA Travel Insurance in Singapore offers 3 different tiers of insurance coverage - Travel Lite, Travel Plus, Travel Prestige.
Here's a summary of what level of coverage each tier can provide you: