For AIA Max VitalHealth A, you can choose if you want the optional booster - emergency and outpatient care booster. This booster contains:
Emergency Outpatient Treatment due to Accident Benefit + Post A&E Treatment- up to $2,000 per policy year
Ambulance Service Benefit - $250 per confinement, per treatment
Outpatient Treatment for Hand, Food and Mouth Disease (HFMD) & Dengue Fever - $300 per policy year
Emergency Medical Evacuation & Repatriation: $50,000 per policy year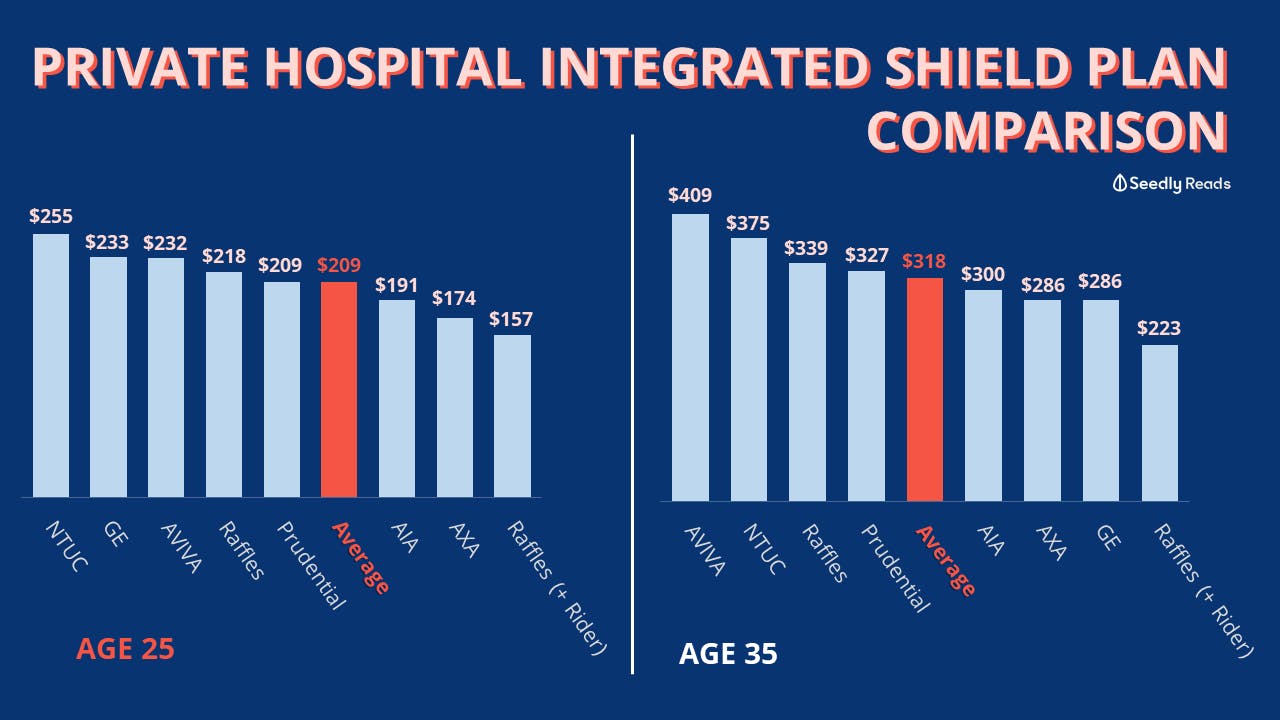 Is AIA Health Insurance HealthShield the best health insurance plan for you?
How does AIA Integrated Shield Plan compare with others?
Benefits:
Price-wise, AIA offers one of the most competitive rates for Integrated Shield Plans for Private Hospitals Ward Entitlement.
AIA HealthShield Gold Max plan A offers the highest policy limit of S$2,000,000 per year. It also has the longest pre- and post-hospitalisation benefit coverages if you use their AIA panel providers.
AIA HealthShield also offers one of the largest coverages for critical illnesses for up 30 different types, up to S$100,000 per policy year.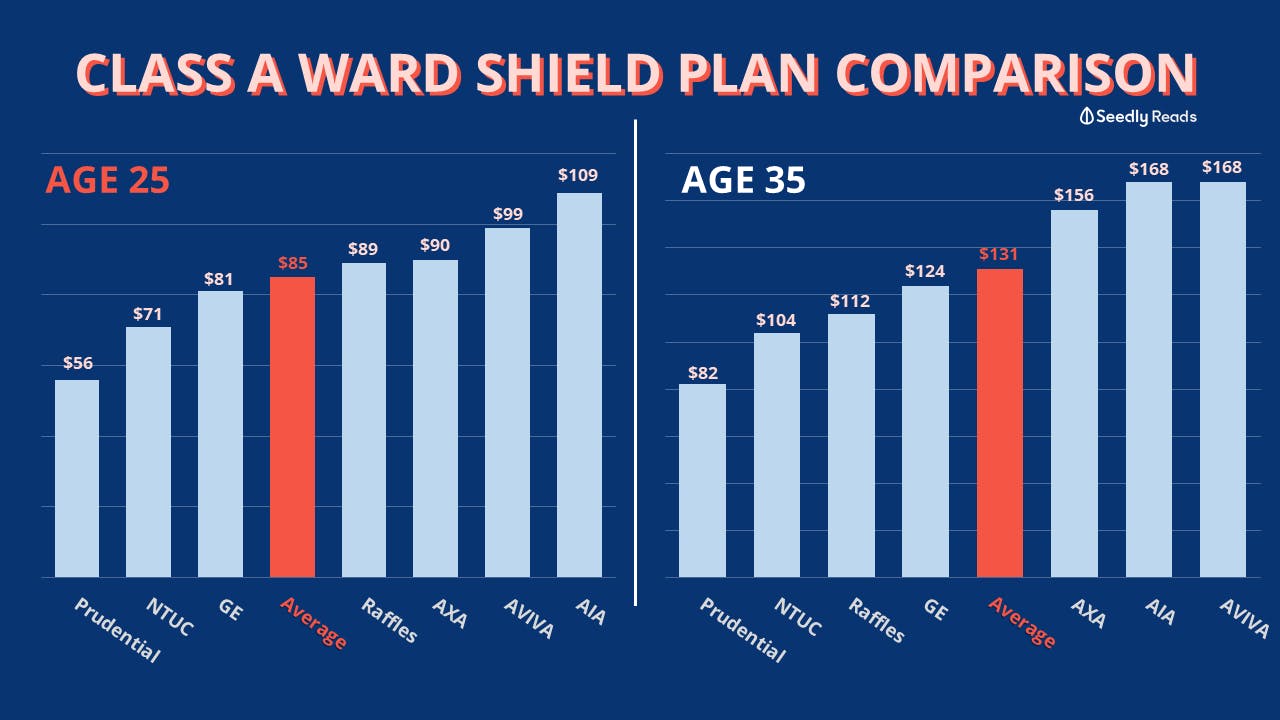 For Class A, Class B and Standard plans at restructured hospitals, AIA HealthShield is pricier than average. If you're looking for something cheaper, you are better off opting for other plans from providers like Prudential's PRUShield Plus or NTUC Enhanced IncomeShield Advantage. But note that those other plans do not cover critical illness so extensively.
Eligibility: Who can apply for AIA Health Insurance HealthShield Gold Max?
Citizenship Status: Singaporeans and Permanent Residents
Age: up to 75 years of Age
AIA Health Insurance HealthShield Gold Max Quote
Visit AIA's website for more details on the coverage, exclusions, and quote
Contact us at [email protected] should you require any assistance or spot any inaccuracies