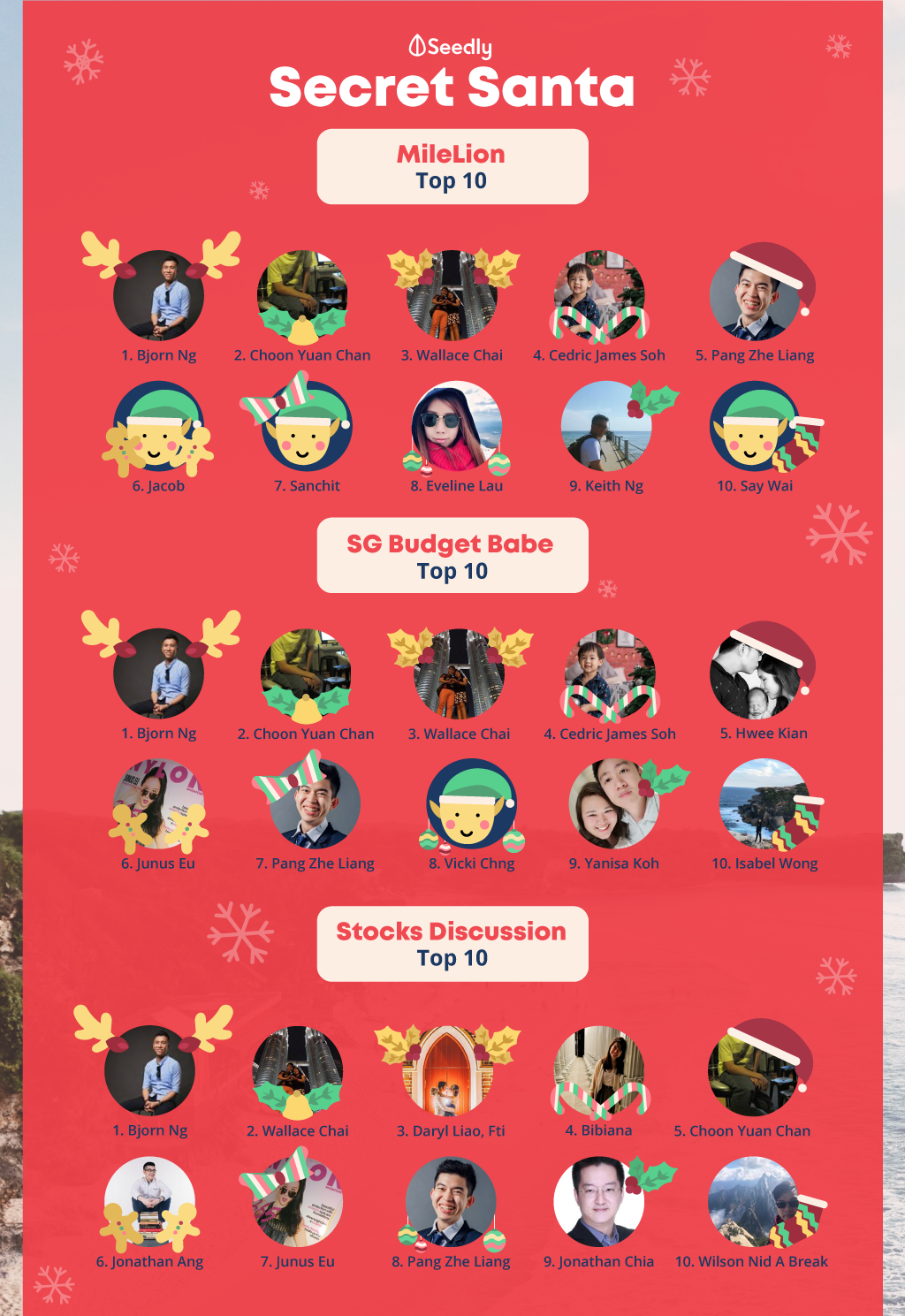 How to Win: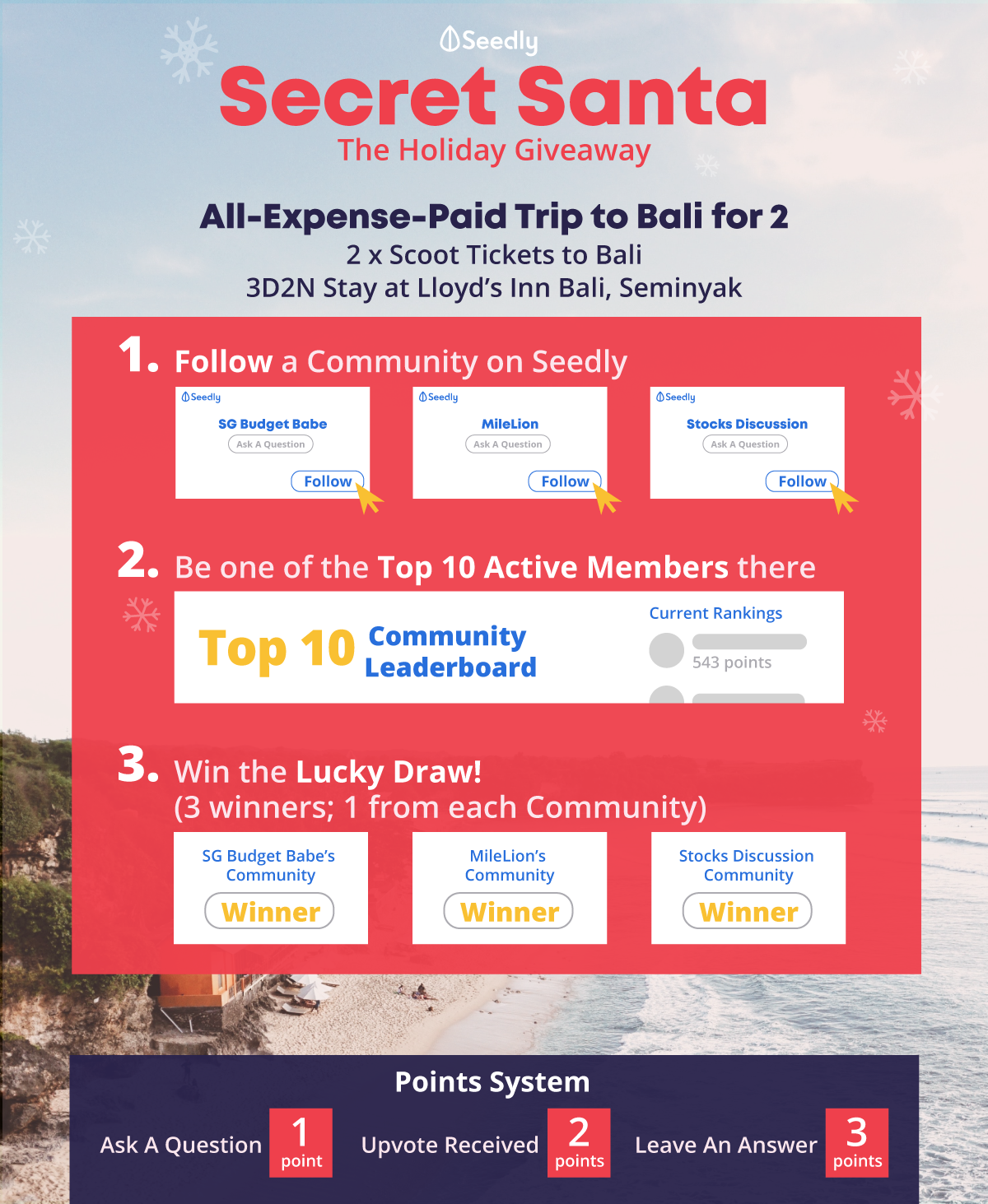 Follow a Community (SG Budget Babe, MileLion, Stocks Discussion).
Be active- ask or answer questions, and receive upvotes to gain points and move up the leaderboard.
The Top 10 from each Community will participate in a Live Lucky Draw during our exclusive Christmas Party. One from each Community will walk away with the Grand Prize, with the rest each winning a $30 NTUC FairPrice Voucher + a Mystery Gift!
The higher your rank, the greater your chance of winning!

Click Here for the full details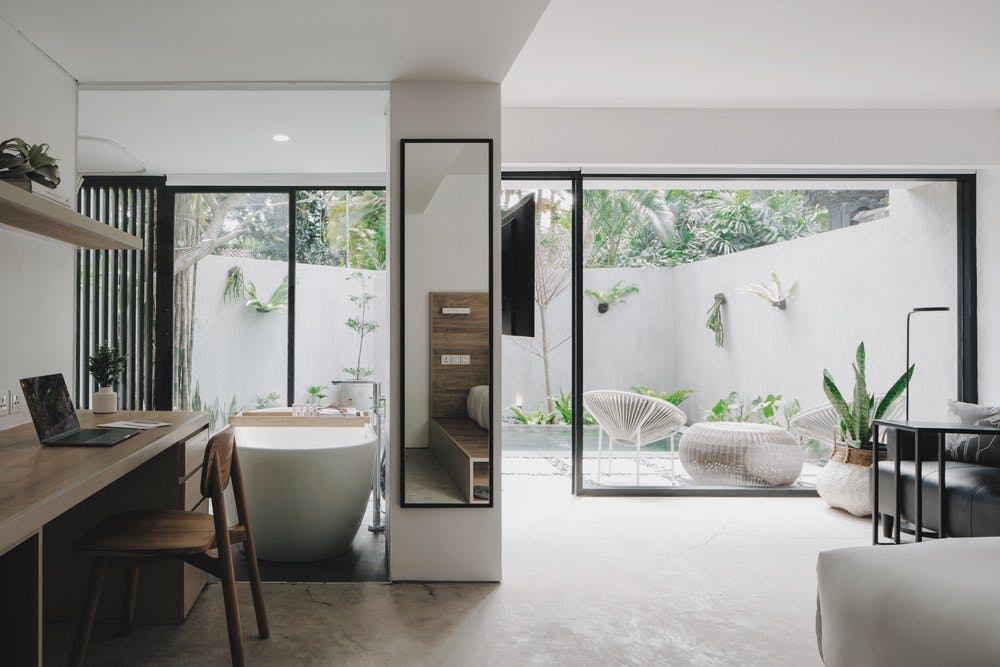 Campaign Validity Period:
Starts 1200 hrs on 02 December 2019 and ends 2359 hrs on 24 December 2019. Points applicable to this Giveaway can only be accumulated during the time period stated above. Points acquired before or after this time period will not be counted for this event.
Terms of Giveaway:
The Top 10 from each community will be notified via email on 25 December 2019.
Winners (or a representative) have to be present to be eligible for participation in the Live Lucky Draw held on 26 December 2019.
Winners of the Live Lucky Draw will be selected randomly by means of a ballot system.
Questions and Answers will be consistently monitored and moderated by the Seedly Team; we reserve the right to edit or remove both Questions and Answers.
Spamming Questions, Answers and Upvotes- through seeded accounts or other means- will result in penalties for this campaign.