Hi Anon,
The government recently unveiled it's second stimulus package of S$48 billion to fight the economic effects of the coronavirus outbreak, and will be in addition to the previous S$6 billion Unity Package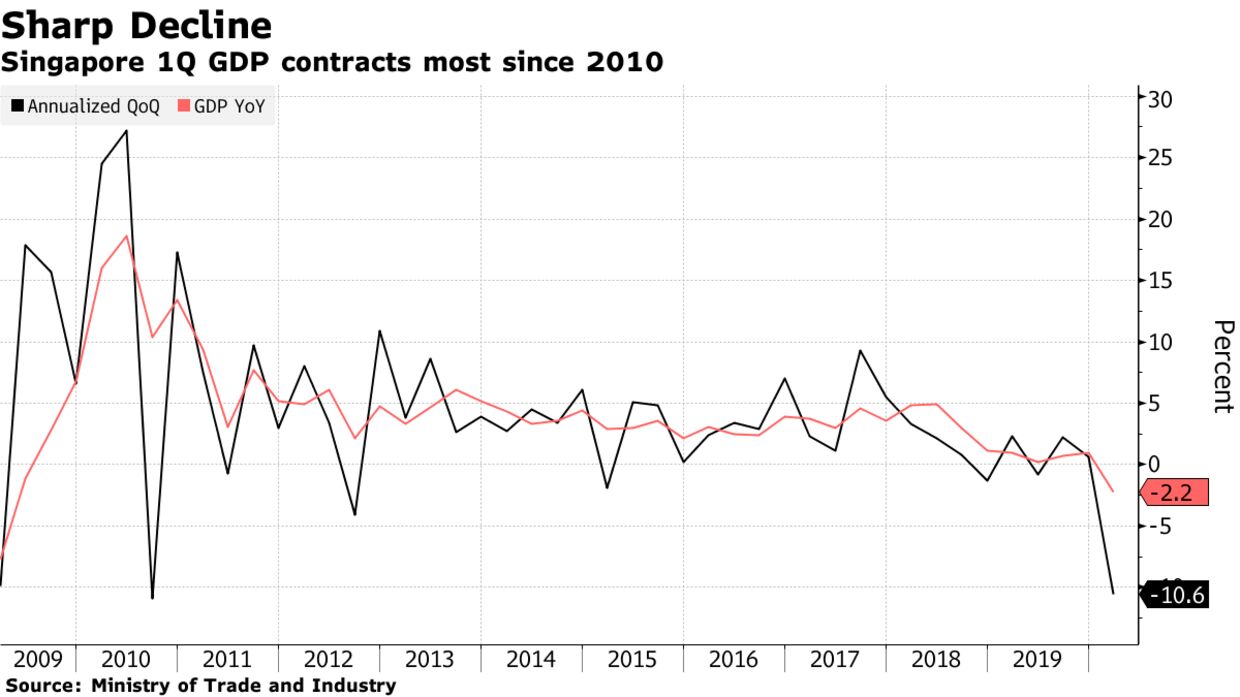 Economic data released on Thursday morning showed how Singapore's gross domestic product fell an annualized 10.6% in the first quarter from the previous three months, with our economy shrinking 2.2% in the first quarter of this year. The country is expected to be heading for a full-year recession- its first in two decades. The Ministry of Trade and Industry downgraded its 2020 growth forecast to a range of -4 to -1 per cent. DPM Heng said during his address to parliament that "Our resilience as a country, as a society, is being put to the test as we face our biggest challenge in more than a decade."
Some highlights of this second stimulus package are:
$4 billion package to keep workers in jobs and help companies with cash flow

$1.6 billion for a one-time payout for Singaporeans aged 21 and above, between $$300-$900 each

$800 million to support front-line agencies fighting the outbreak.

Scrapping of property tax for virus-hit hotels, restaurants and shops

Expansion of wage support for businesses, including extra support for those in food services, aviation and tourism industries

Direct cash aid to a broader pool of self-employed persons

Enhanced support for lower-income workers

Freeze of government fees and charges for one year

Suspension of student-loan interest and repayment charges for one year

Suspension of late-payment charges on public-housing mortgage arrears for three months

The additional spending will push up the government's virus-related relief to almost S$55 billion, or 11% of gross domestic product, Finance Minister Heng Swee Keat said in a speech in Parliament Thursday.
The S$48 billion stimulus package will be pulled from Singapore's massive reserves. This is rather unprecedented as until now, the Government has only drawn on past reserves once during the 2008 Global Financial Crisis when the President approved a draw of $4.9 billion to fund the Jobs Credit Scheme and special risk-sharing initiative. This shows the immense scale and seriousness of the impending recession, and how drastic the measures that need to be put in place will be.
As to how long the measures will last, no one can tell or predict for sure. However, the mega reserves that Singapore has will definitely but put into good use during this period, and I'm sure that the Singaporean government will prepare and push out more stimulus packages if the need for them arises. I think that this second stimulus package will do wonders to cushion the impact for various sectors in Singapore, but only time will tell whether it's enough to tide us through this tough period.​​​