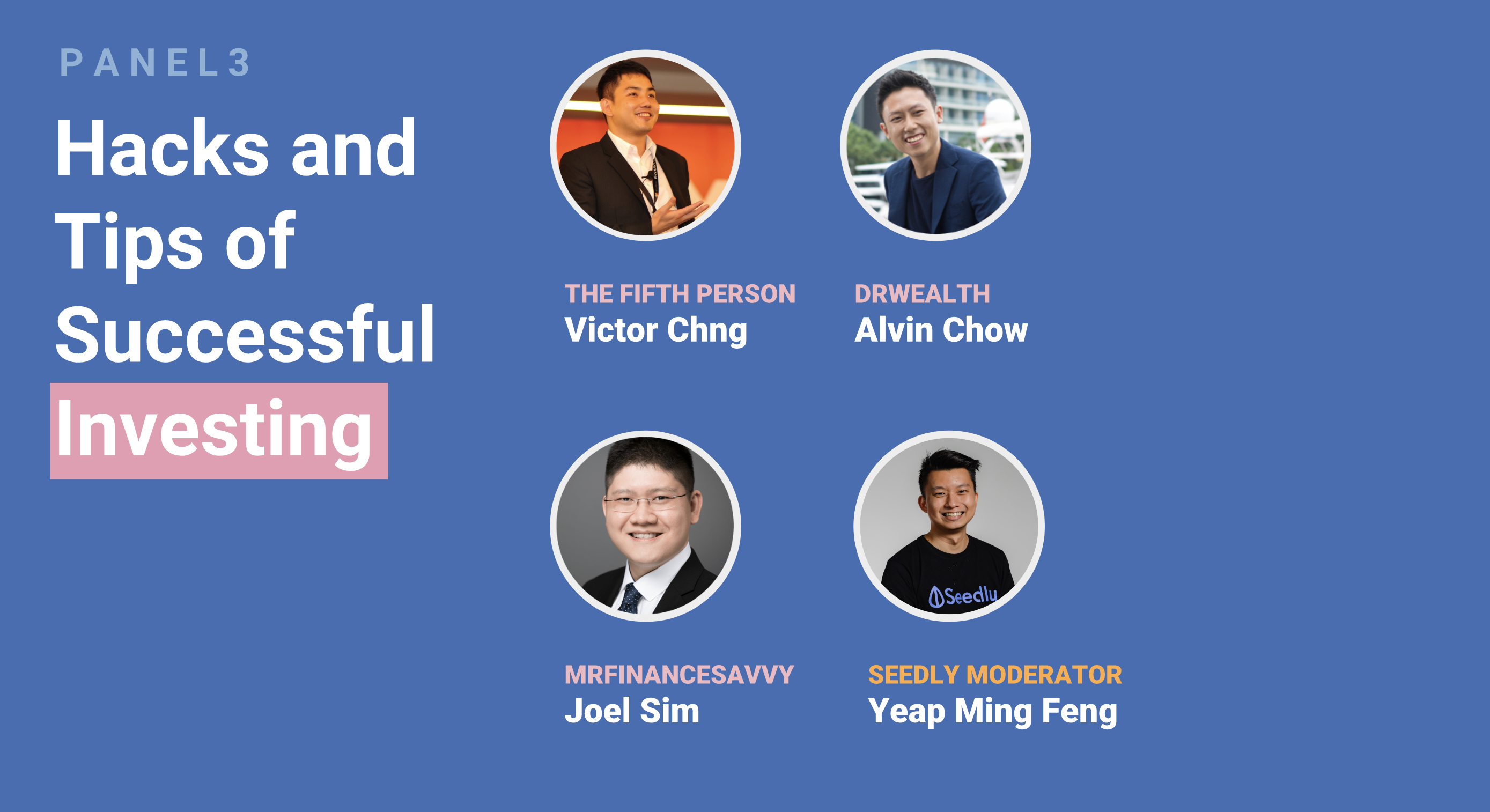 Welcome to Seedly's inaugural Personal Finance Festival 2019!
In this third panel, we will be discussing some hacks and useful tips to successful investing. Come hear our panel speakers as they share some tips and tricks with you!
Joel Sim (founder of Mr Finance Savvy and has over 10 years of trading experience)
Alvin Chow (CEO of DrWealth who developed the Factor Based Investing CNAV strategy)
Victor Chng (is an equity investor and co-founder of The Fifth Person)
This panel is moderated by Ming Feng from Seedly.