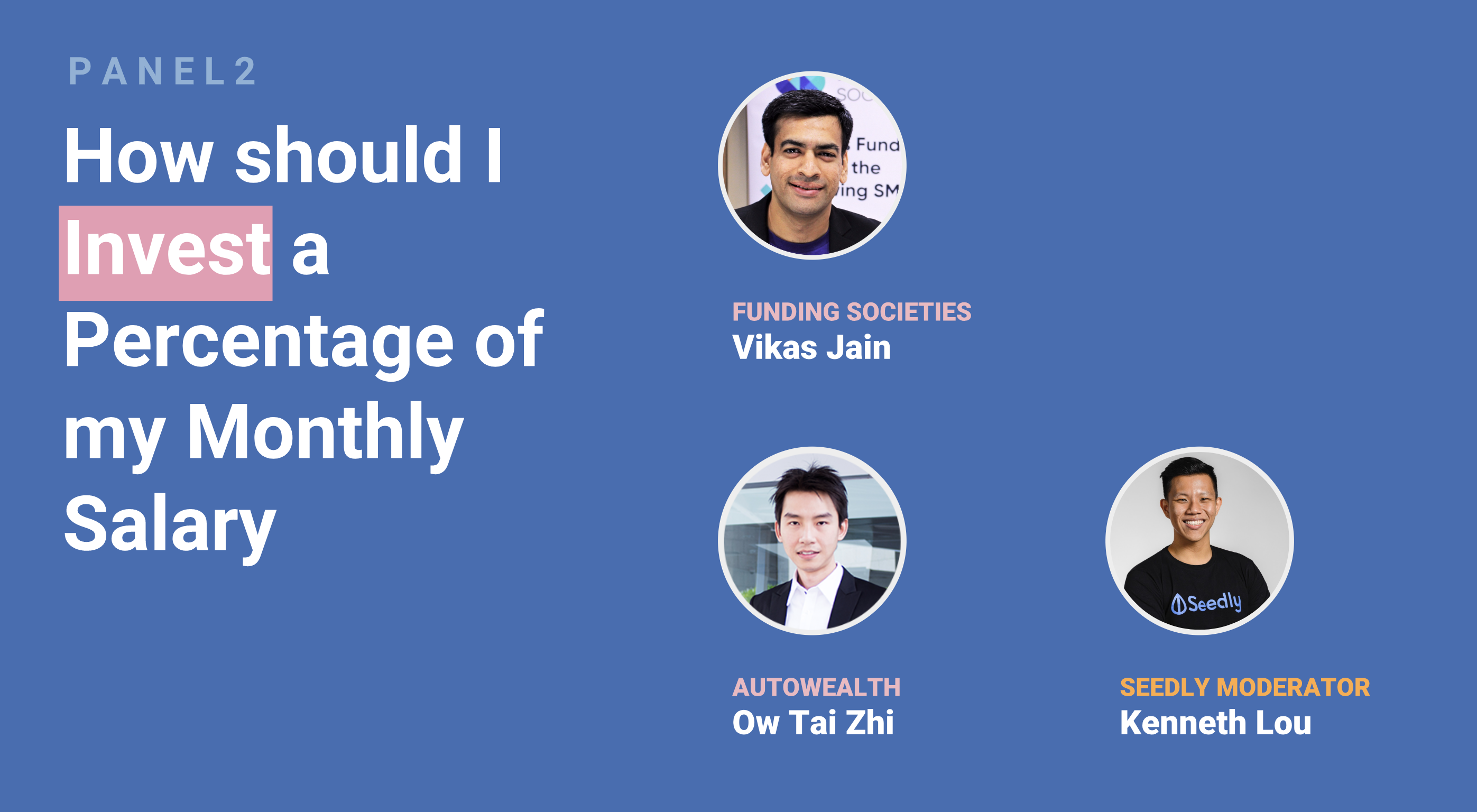 Welcome to Seedly's inaugural Personal Finance Festival 2019!
Want to invest but not sure how to? Join our panel speakers as they share the various methods you can choose to invest with your salary!
Vikas Jain (Senior Director of Funding Societies)
Ow Tai Zhi (Co-founder of AutoWealth Singapore)
This panel will be moderated by Kenneth Lou from Seedly.