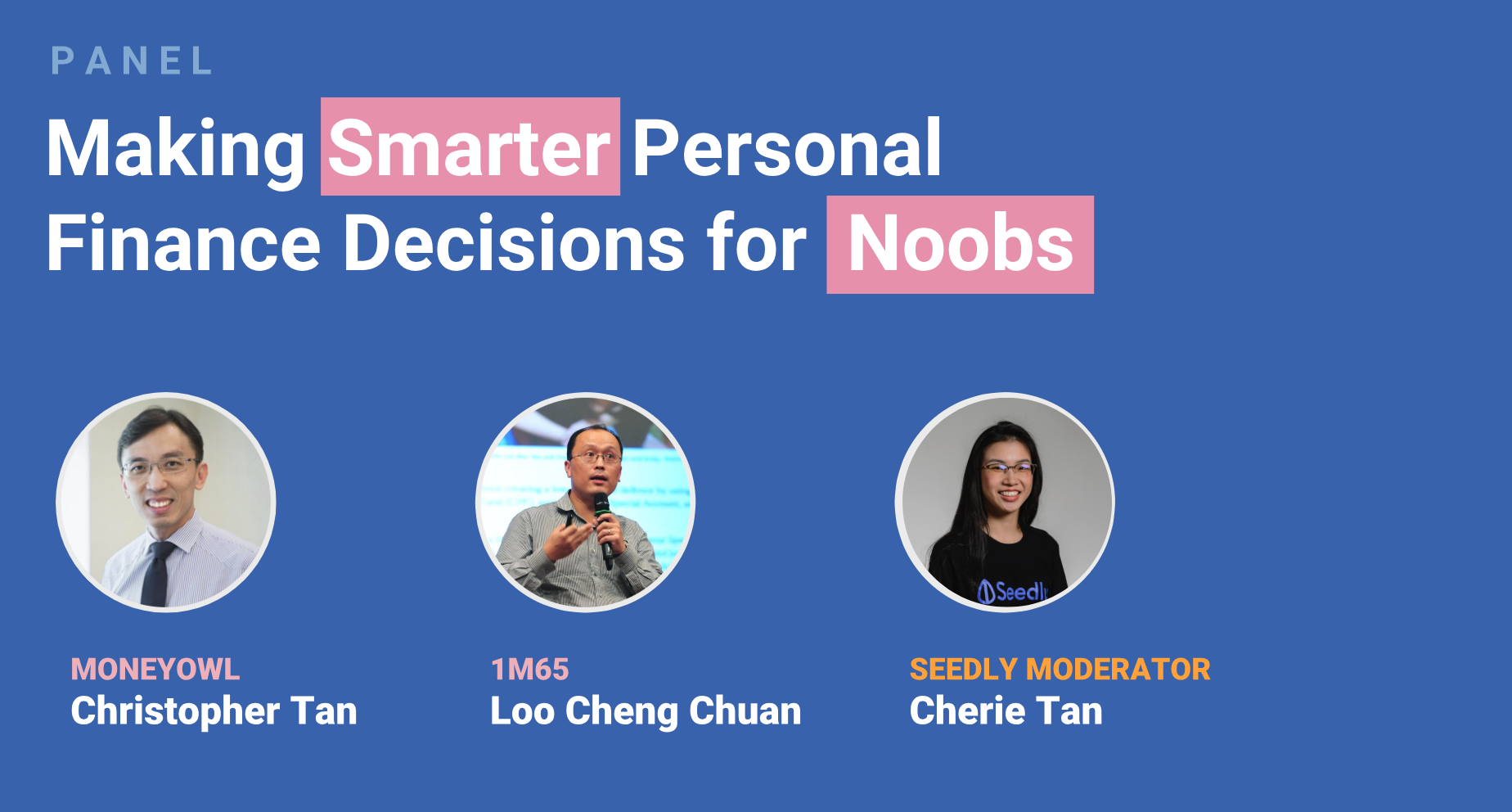 Welcome to Seedly's inaugural Personal Finance Festival 2019!
In the first panel, we are going to discuss the various ways to make smarter personal finance decisions. Listen to panel speakers, Christopher Tan and Loo Cheng Chuan as they share some valuable insights with you!
Christopher Tan (Executive Director of MoneyOwl)
Loo Cheng Chuan (1M65)
Panel is moderated by Cherie Tan from Seedly.