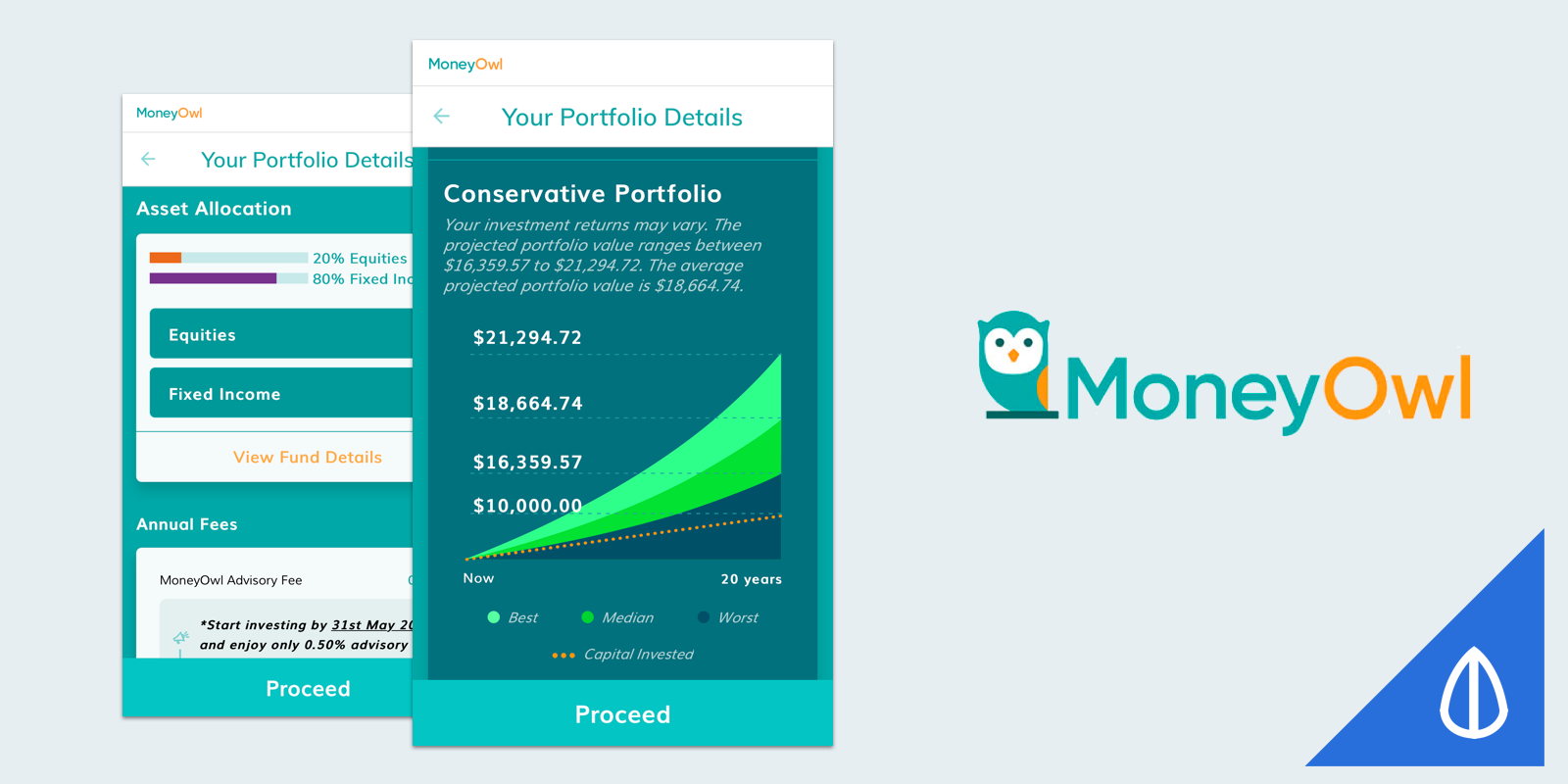 You can ask anything related to MoneyOwl here.
About MoneyOwl
MoneyOwl is a MAS licensed financial advisor and fund management company. Being Singapore's first Bionic Financial Advisor, MoneyOwl fully utilises humans and technology to help customers develop a uniquely customised financial plan. With the understanding that while money is very personal and involves emotions, the technology employed will aid in integrating complex financial models into one's financial plan with ease and precision.
How It Works
Investment Journey
Go through needs & risk analysis
Login or Sign up
Set up an Investment Account and confirm your portfolio
Allow 1-2 working days to process through the Online Form OR immediate approval for most cases through MyInfo
Investment Account Opening
After completion of all the above steps, your Portfolio is now ready to be funded
Funding Process
Transfer Investment amount by online banking
Funds received in cash account within a day subjected to use of FAST/PayNow. To avoid delay, it is of utmost importance that the Reference Code is indicated in the transfer.
For Lump Sum: Cash account deducted and buy order placed
For Monthly: Buy order placed on 15th of the month (or next working day after 15th)
Portfolio holdings updated within 4 working days in your account
Good To Know
Minimum age required to open an Investment Account is 18 years old
Minimum one-time investment amount is $100
Minimum monthly investment amount is $50
For additional info, you can visit MoneyOwl's Investment FAQ here.
MoneyOwl's Fees
MoneyOwl Advisory Fees: 0.65% p.a
Platform Fees: 0.18% p.a
Fund Expense Ratio (Estimated): 0.3% to 0.4% p.a
There are no fees for the closure of a MoneyOwl Investment Account
Don't forget to leave your feedback on MoneyOwl here!