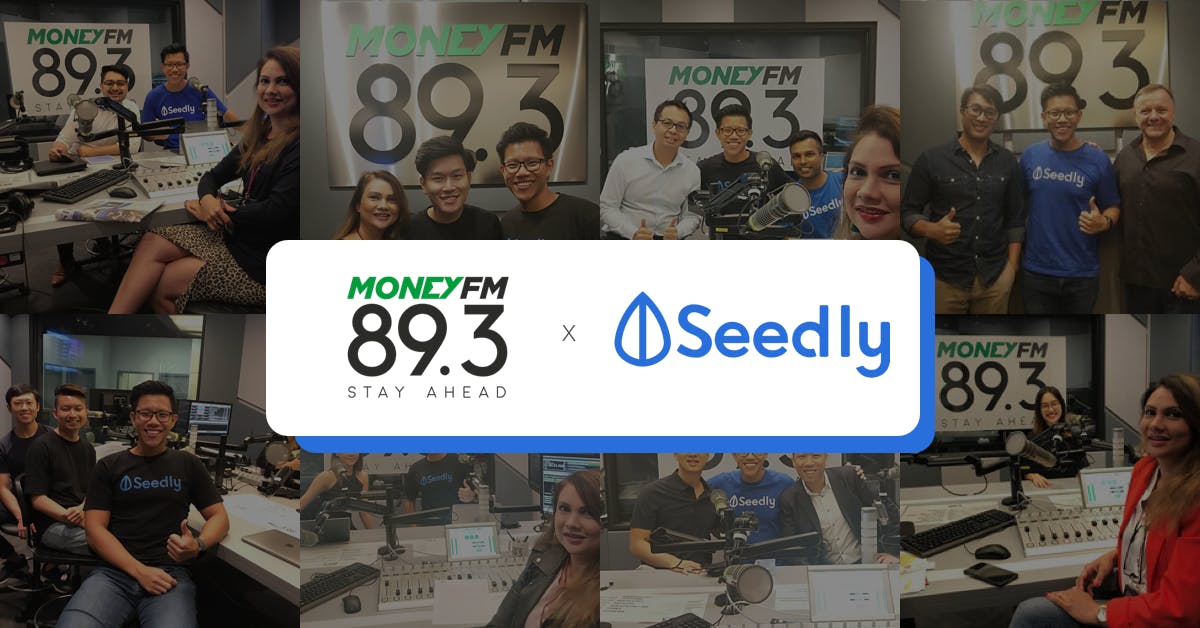 An Weekly Radio Segment with MONEY FM 89.3
It will run from September to End November, every Wednesday at 10am.
We're involving guests on the show who are our top contributors and partners, who has appeared alongside us on the radio show! It will be conducted by Radio show-host and DJ, Michelle Martin, an 18-year veteran of the media industry.
Here's the schedule:
You can click on the relevant links to listen to the podcasts as well.
4 Sept 2019: What you need to know about choosing your energy provider to save monthly (feat. Yeap Ming Feng, Head of Conetnt & Growth at Seedly)
11 Sept 2019: Hacks to maximise your CPF (feat. Hariz Arthur Maloy, Top Contributor at Seedly and FA)
18 Sept 2019: Personal finance 101 for Millennial young working adults (feat. Chew Tee Ming, Co-Founder, Product at Seedly)
25 Sept 2019: How to know when you should start investing and how to start with your first $5,000? (feat. Junus Eu, Top Contributor at Seedly)
2 Oct 2019: Planning your retirement blueprint (feat. Adam Wong, Co-founder, Editor at The Fifth Person)
9 Oct 2019: What are the costs of doing IVF in Singapore? (feat. Rebecca Liew, Senior Content Strategist, Seedly)
15 Oct 2019: Are We the Last Sandwich Generation (feat. Yeap Ming Feng and Alvin Chow, CEO, Founder at DrWealth)
23 Oct 2019: Hot themes and how to bank on them (feat. Sudhan P, Investment Lead, Content Strategist at Seedly and Elijah Lee, Top Contributor)
30 Oct 2019: The Epic Guide to Short-Term Investment Strategies (feat. Samuel Rhee, Chief Investment Officer, EndowUs and Terence Tan, Head of education and business development at IG markets)
6 Nov 2019: FinTech In Singapore, where is it headed? (feat. Funding Societies, YouTrip and Syfe)
13 Nov 2019: Your major life milestones is getting your first home, what are the costs involved? (feat. Kenneth Fong, Seedly Editor and Darius Cheung, Co-Founder CEO of 99.co)
20 Nov 2019: Personal Finance for the People with Disability (PwD) in Singapore (feat. Rachel, Content Strategist, Seedly)
We'll be covering topics surrounding Savings, CPF, basics into budgeting, cashflow, and of course planning towards retirement, investments and basic portfolio construction tips!
Ask your questions in the QnA section below to have them answered LIVE!