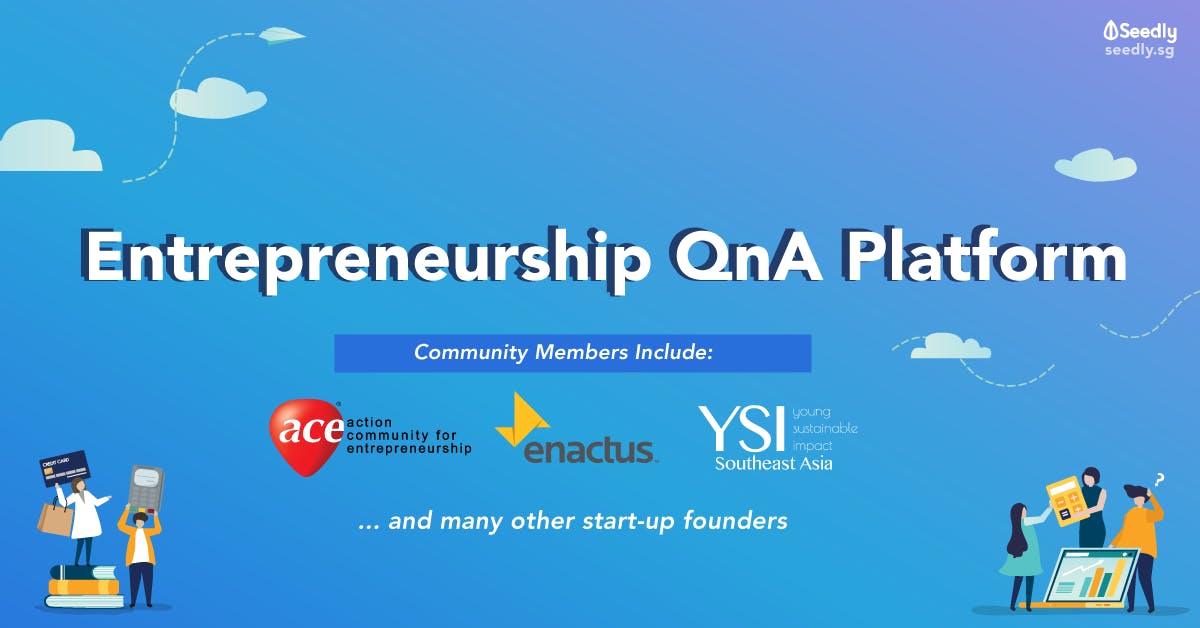 A QnA Platform For Entrepreneurs, By Entrepreneurs!
In collaboration with Enactus Singapore, Seedly aims to contribute to the start-up ecosystem by providing a QnA platforms for entrepreneurs to ask and answer finance-related questions on Entrepreneurship in Singapore.
Setting up a business is tough, and not knowing how to plan, budget, and finance your business venture is a problem faced by many early-stage entrepreneurs. At Seedly, we hope to create an aggregated community of entrepreneurs, so as to improve financial literacy among entrepreneurs by building a pool of information to help them in their start-up journey.
Let's help each other out in this journey! If you are shy...you can always ask your questions anonymously!