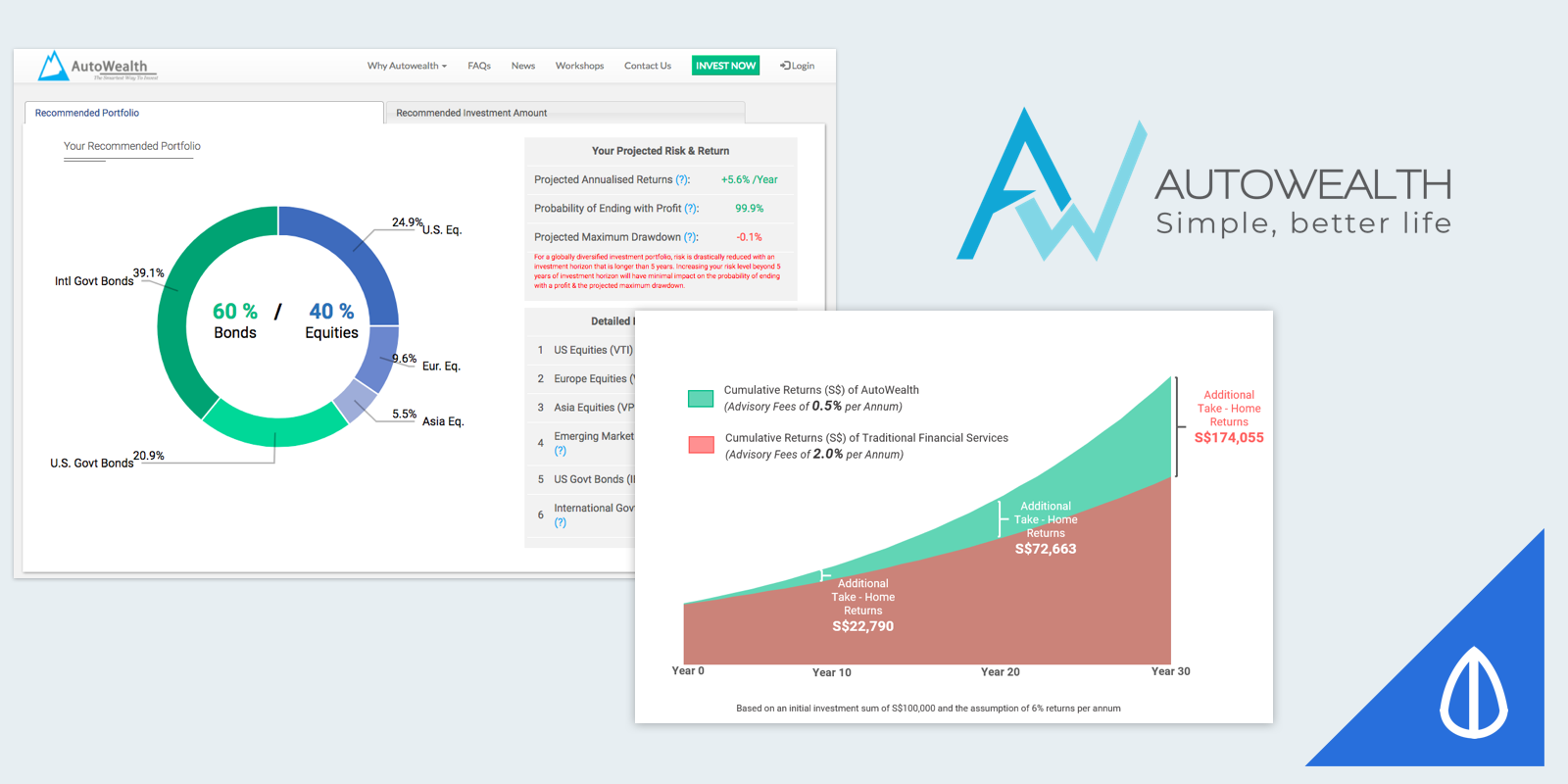 You can ask anything related to Autowealth here.
About AutoWealth
AutoWealth started in the year 2015 by ex Investment Banker, Ow Tai Zhi and ex Management Consultant, Noel Lee.
Method of investing for AutoWealth
A rule-based investment approach and strategy which places a strong emphasis on diversification across major asset classes, geographical regions, and industries.
Minimum investment and fees for AutoWealth
The minimum investment of AutoWealth is at either S$3,000 flat fee, or 0.5% of total invested + USD18 platform fee per year.

Don't forget to leave your feedback on Autowealth here!