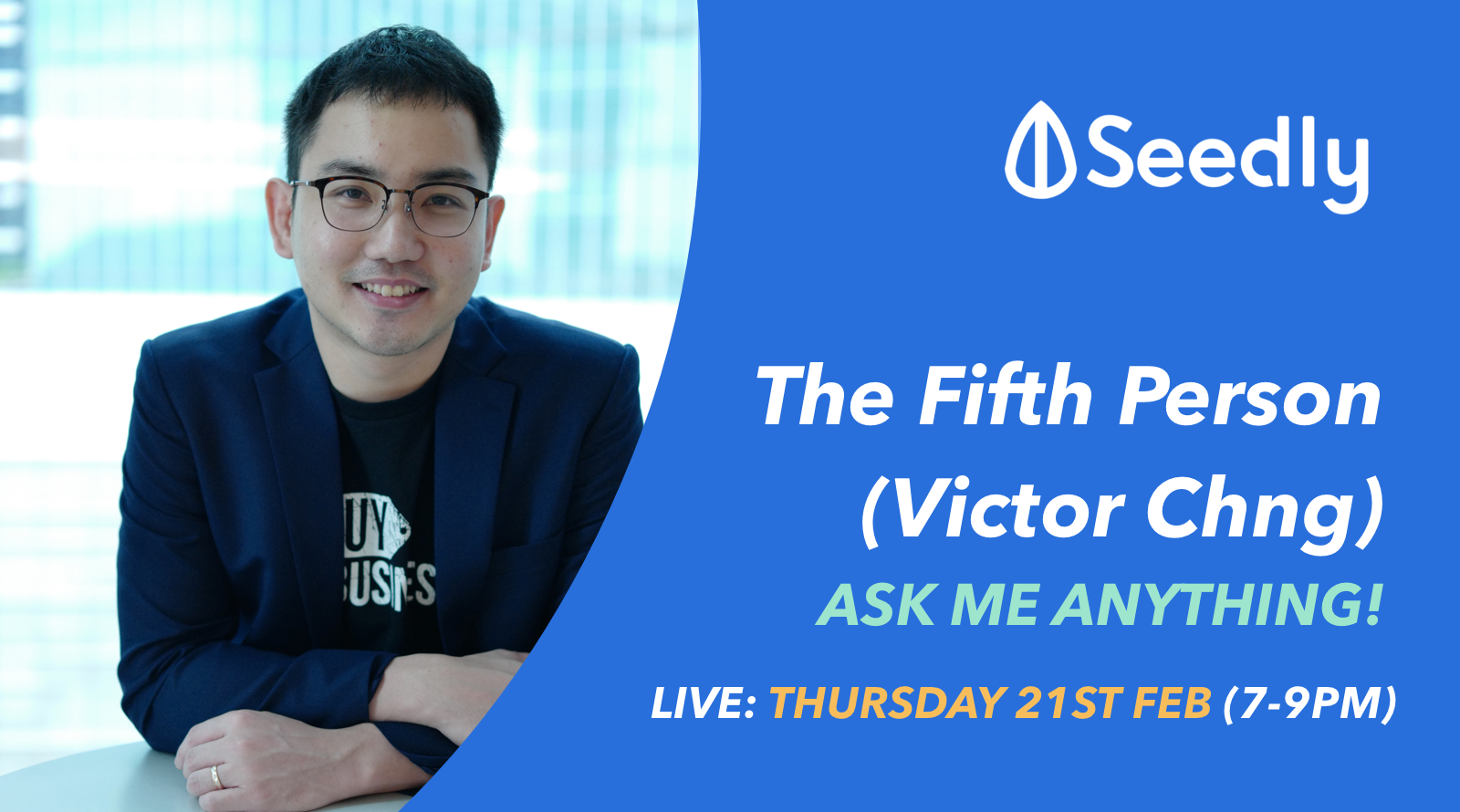 (AMA ENDED) I've made 16 profitable stock investments in just 3 years! Ask Me Anything!
Victor will answer all the questions tagged to him on 21st February 2019! This is part of a series in a lead up to our Seedly PFF2019 happening in March this year as we feature some speakers.
Hello Seedly community!

I'm Victor, and I am an equity investor and co-founder of The Fifth Person. The Fifth Person believes in spreading a message — that sound investment knowledge, financial literacy and intelligent money habits can help millions of people around the world achieve financial security, freedom and lead better lives for themselves, their family and their loved ones. In 2018, The Fifth Person won best independent investment website in the 'GoTo.com' category at the inaugural SGX Orb Awards organised by the Singapore Exchange (SGX). The award recognises the independent investment-related website or financial blog that most empowers investors to make educated decisions with their money.
Other than investing, I represented Singapore in the 2008 TAFISA World Games in Busan, South Korea and was the 2008 IFMA World Muay Thai Championships bronze medalist, kicking some serious ass along the way. 
Feel free to ask me any questions related to:
How to invest?
Which countries to invest in?
How to look at investments?
Risk of investments?
Building a dividend portfolio?
Dividend investing
NOTE:The host may choose at his/her preference to not answer particular questions. The AMA is moderated by Kenneth from Seedly, so let's keep the questions friendly and open!