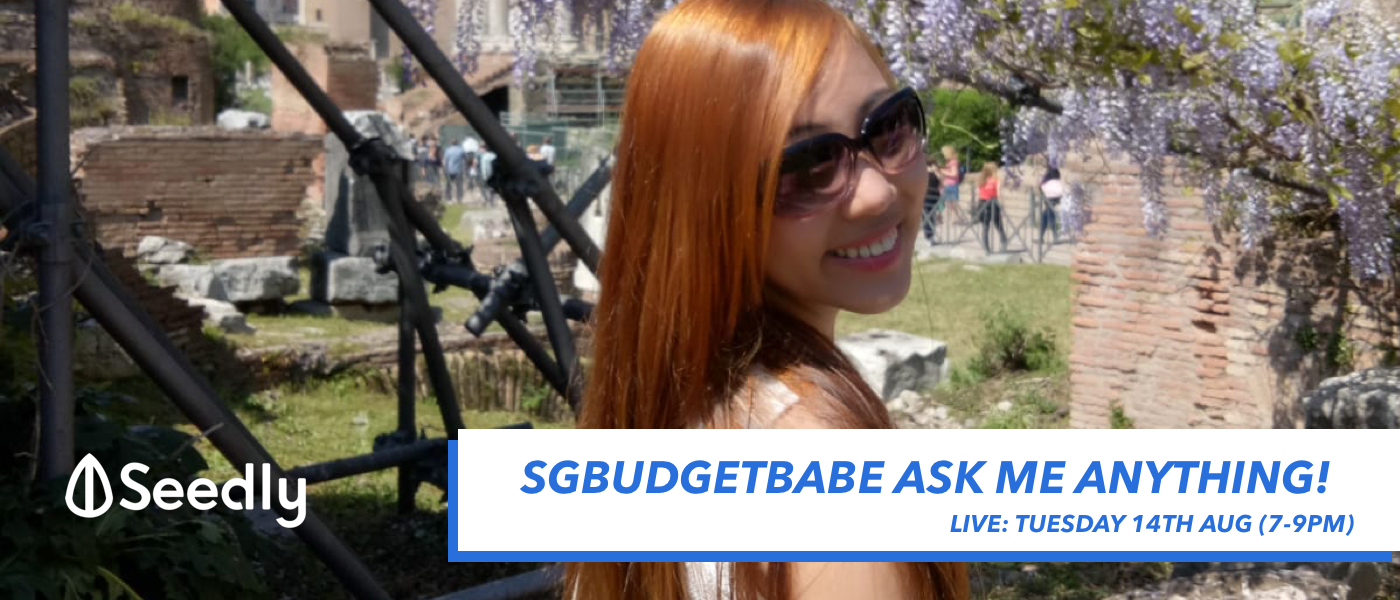 (AMA Ended) I saved More Than $100,000 Before 30. Ask Me Anything!
NOTE: This AMA has ended. Find the Q&A with SG Budget Babe in the section below under the tag "AMA Sgbudgetbabe".
Hello Seedly community!
I'm Dawn, also known as SG Budget Babe, and I write at www.sgbudgetbabe.com! My mother was retrenched during the Asian Financial Crisis and was unable to find work for many months, where she had to bite her teeth and borrow from relatives and friends in order to tide us through. At 17, my parents dropped a bombshell on me - they had no money to pay for my university fees. If I wanted to get a degree, I needed to find my own way (or money). I had to even borrow money from my dad to get tuition in one of my weaker subjects, after promising to pay him back. At the age of 18, my weekly allowance was cut off and I was on my own.
My inner Budget Babe then materialized into an online persona for me in December 2014. She was born mostly as an avenue for me to indulge my love for writing, but later evolved into a familiar guide to help Singaporeans looking to take control of their finances as well. I write on topics around rising living costs, personal finance, investing, career development, school, as well as beauty and lifestyle trends with a finance slant.
Feel free to ask me any questions related to:
Personal Finance hacks
Wedding planning and tips
Couple Budgeting and family planning
Insurance for young adults
Investments and what to look out for
What is my favourite meal
NOTE: The host may choose at his/her preference to not answer particular questions. The AMA is moderated by Seedly, so let's keep the questions friendly and open!