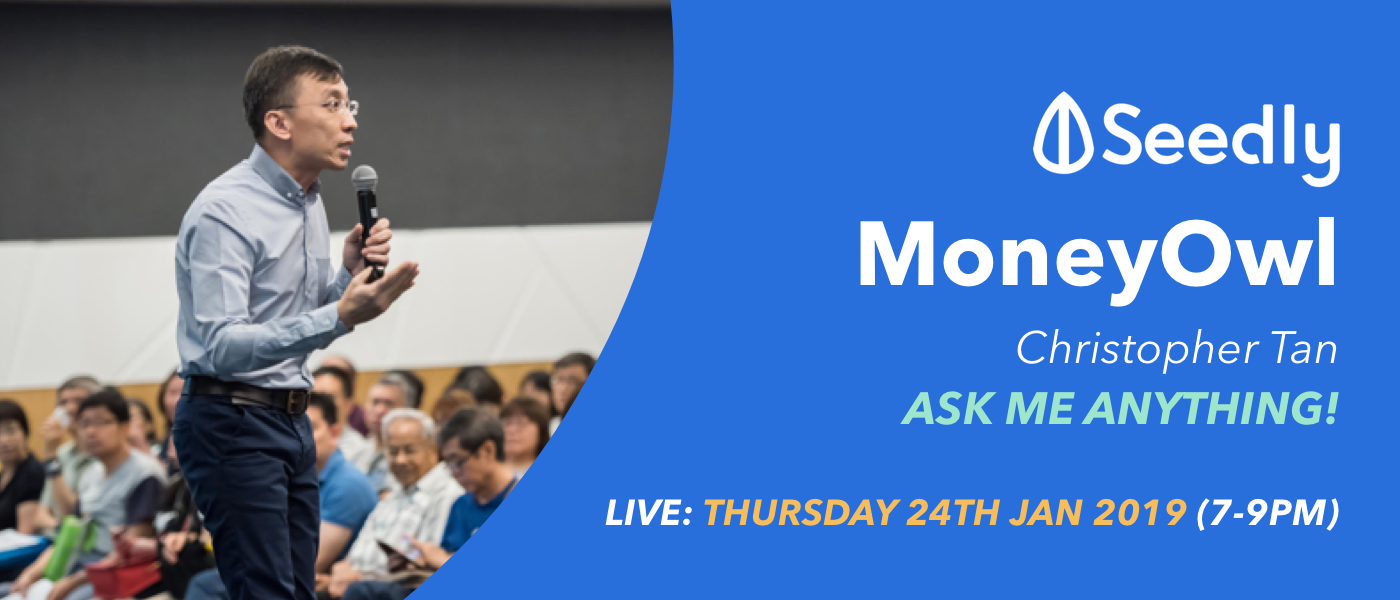 (AMA Ended) I have over 20 years of experience teaching financial literacy. Ask me anything!
NOTE: Thank you for participating in our AMA! Christopher will answer all the questions tagged to him shortly! This is part of a series in a lead up to our Seedly PFF2019 happening in March this year as we feature some speakers.
Hi Seedly Community!
I am Christopher, the CEO and Co-founder of Providend as well as Executive Director of MoneyOwl . Providend is Singapore's first fee-only independent financial advisory firm specialising in retirement planning. Providend was also the firm behind DIYInsurance, Singapore's first insurance comparison web portal. Today, DIYInsurance is part of MoneyOwl, a financial advisory firm as well as fund management company licensed by MAS. MoneyOwl is also Singapore's first bionic financial adviser.
I spent more than two decades of experience in the wealth management and financial planning industry, where I specialise in retirement planning issues and corporate strategies for financial planning and wealth management firms. 
I am also a frequent guest on major broadcast media and a contributor to print media and new media. In my free time, I volunteer with the Securities Investors Association of Singapore (SIAS) as their committee member from 2009 - 2017. Also sitting on the CPF Advisory Panel from 2014 to 2016. Using the "Finishing Well" framework that I developed, I encourage my clients to live a purpose-based life and how to make financial decisions to support their life decisions.
I am here to answer your questions in the following areas:
General financial planning tips and tricks?
Retirement planning and what is the right mindset?
How to let your financial decisions support your life decisions?
Why CPF may be a good strategy to adopt?
What is the right investment mindset?
Any forms of personal finances tips or rules?
Experience going through an investment crisis?
Family financial planning and starting a family in Singapore?
What I define as 'success' for a typical Singaporean
NOTE: The host may choose at his/her preference to not answer particular questions. The AMA is moderated by Wen Fong from Seedly, so let's keep the questions friendly and open!