So I was listening to InConversation by Pulse last week and was glad to hear that the conversation touched on the importance of physical and mental wellness for a good financial retirement. If you consider the financial and opportunity cost of poor physical and/or mental health, it isn't difficult to see how these go hand in hand.
1. Set aside time for Movement and Exercise for Physical Strength and Mobility
It's not about exercising for aesthetic reasons, even though it could be a welcome side effect. The key point of movement and exercise in this regard, is to maintain muscular strength at the very least.
Many aspects of old age such as reduced muscle strength, poorer balance and weaker bones are actually predominantly due to inactivity instead of 'old age' itself. Somewhere along the way with career, family and other responsibilities coming in, our physical fitness could take a backseat.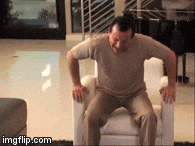 Me at my first job which involved a lot of sitting for prolonged periods of time
And don't think that muscle loss is something that someone over 60 will worry about. Age-related muscle loss, called sarcopenia, is a natural part of aging. Muscle mass decreases approximately 3–8% per decade after the age of 30 and this rate of decline is even higher after the age of 60. Most men will lose about 30% of their muscle mass during their lifetimes.
There is no sense in saving up a fortune for retirement if one ignores one's body resulting in poor health with mobility issues. If anything, attempting to deal with chronic illness and mobility issues would take up a fortune in itself, given that medical costs in Singapore is set to escalate at around 8% per annum. And don't take my word for it, your personal insurance agents would already have given you the scary statistics.
2. Fostering Strong Social Connections Is More Important That We Think
The importance of strong social connections is more important and tangible than we think. A recent book which I thoroughly enjoyed is 'Growing Young' by Marta Zaraska, which makes a strong, research-backed case for why strong social networks will help us live to a hundred, not in illness but with a better quality of life. In her book, Marta delves into research on longevity that contested her long-helf beliefs on longevity.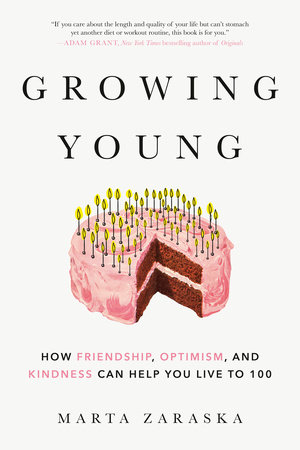 For example, a strong support network of family and friends lowers mortality risk by about 45%, while exercise only lowers it by about 23%. In another example, volunteering lowers it by 22%, while health trends like turmeric have been shown not to help at all. Her research-backed discoveries point to this simple fact that some of us might have ignored in our lives: In addition to healthy nutrition and physical activity, fostering strong friendships, being empathetic and having a strong sense of purpose in life can indeed improve both your lifespan and healthspan.
Maintaining a positive mindset is easier said then done – from the moment we wake up to the time we get back home, we are often bombarded by negative things at work. However by staying positive, we can da keep ourselves in a better situation. Staying positive and practicing gratitude does help.
Mental health is indeed costly. A 2018 Lancet Commission report on mental health said that mental disorders are on the rise in every country in the world and will cost the global economy $16 trillion by 2030. The economic cost is large owing to early onset of mental illness and lost productivity, with an estimated 12 billion working days lost due to mental illness every year.
3. Avoiding Financial Scams – Single Scam Case Cost S$367,000
According to Straits Times in August this year, S$82 million was lost through top 10 scams in first half of 2020. This is double the amount from 2019. The top four categories of scams:
E-commerce scams

Social media impersonation ruses

Loan related phishing scams

Banking related phishing scams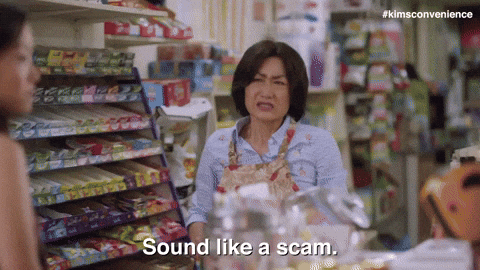 Amounts are significant as well. The largest sum of money cheated in a single social media impersonation case was S$367,000, after a victim passed her personal bank account details to a scammer and transferred the sum to an unknown individual in April 2020. How she got exposed to the scam was that she had responded to a link on a purported monetary grant sent to her on Facebook messenger. Scammers these days are reaching out in ways most familiar to us, and this includes platforms such as Carousell, Shopee, Facebook and Lazada.
Think about it: for some retirees, one single scam case could possibly wipe out their entire retirement savings if they are not careful. And this retirement savings can be from decades of careful saving and investing.
Times have changed, and scammers are constantly evolving to be more effective at what they do. What we can do is to keep abreast of the latest scams and new ways of operations, so that we can identify and be alert to transactions and interactions that seem extraordinary.
Will delve further into the latest scams these days, and what I had learnt from doing due diligence on a company that detects fraudulent credit card activities. Til the next time!​​​