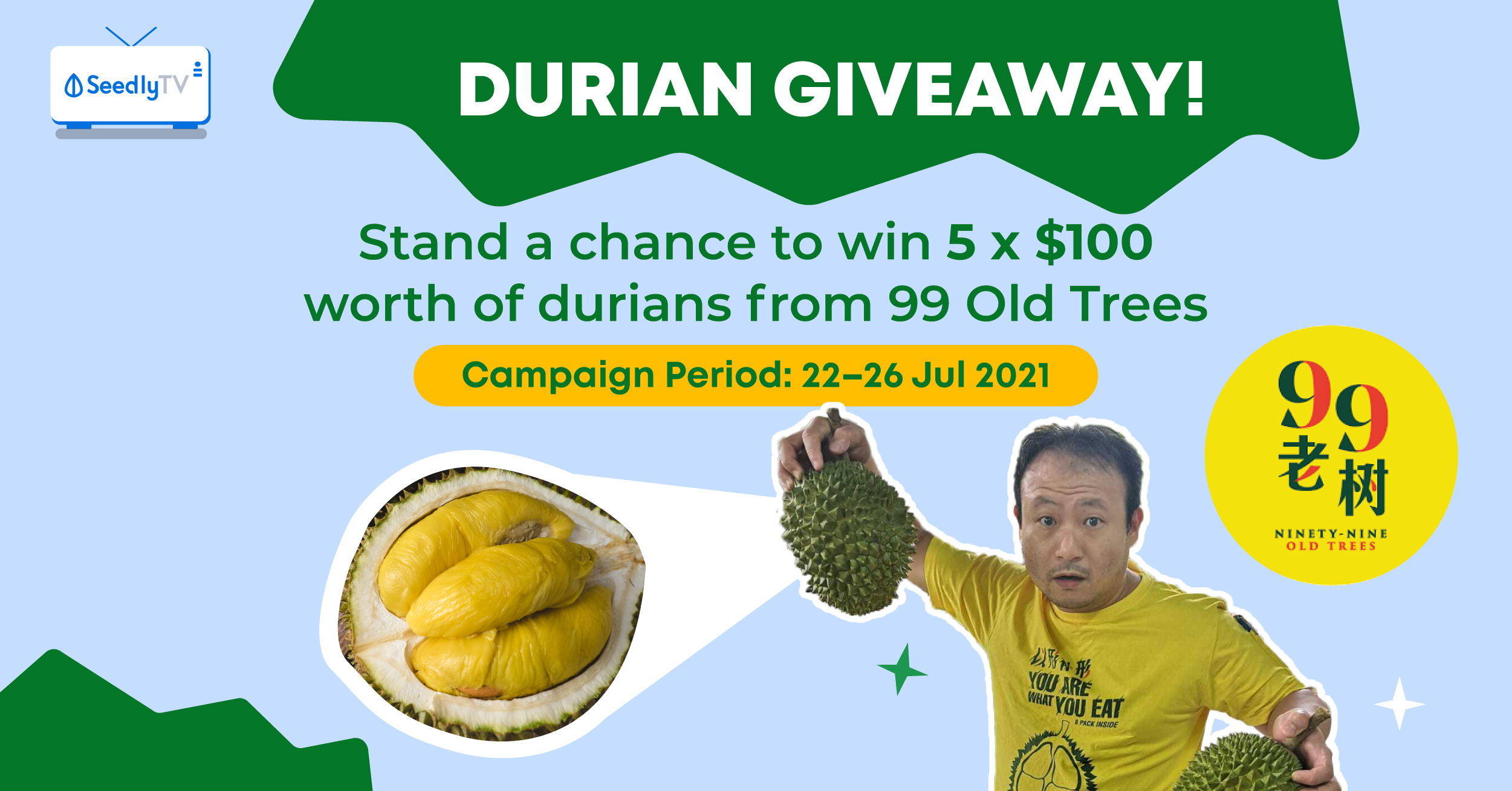 Who're The Winners?
Thank you for participating in this giveaway!
Remember if you ever have questions about personal finance, or need help deciding what's the next best course of action, always remember that you can turn to the Seedly community!
Create your free Seedly account to fully maximise the wide range of resources and tools we have to help you in your personal finance and investing journey. 💙 
We're a big family who is always here to offer valuable insights, share our experiences, and point you in the right direction on your journey to financial independence and freedom.
Now the moment you've all been waiting for.
Congratulations to:
Bethany Chua
Evie Wong
Yap Jun Xiang
Poh Jian An Justin
Andrew Toh
Check your message inbox on Facebook or Instagram as we'll be contacting you with details on how to claim your prize!
How to Participate:
Like the durian giveaway post on our Facebook page and Instagram
Share in the comments why you'd like to win this
Tag 3 friends
Five winners will walk away with more than $100 worth of durians from 99 Old Trees delivered to your doorstep!
Campaign Validity Period:
Accepting entries from 22 to 26 July 2021, 11.59pm
Terms of Durian Giveaway 2021:
All Community members are eligible for this campaign, except for those who have won prizes in the LAST 2 campaigns/giveaways. Refer to T&Cs for more.
Just for this durian giveaway, you do not need to have a Seedly user profile in order to stand a chance to win.
The winners will be notified via email after the campaign end date and time for more details needed to collect the prize.
You could be the winner! So please check the email you've used to create your Seedly profile on 27 July 2021 for us to contact you.
The winners must be able to receive the durian delivery on 28 July 2021.
Your comments will be consistently monitored by the Seedly Team. We reserve the right to remove comments.