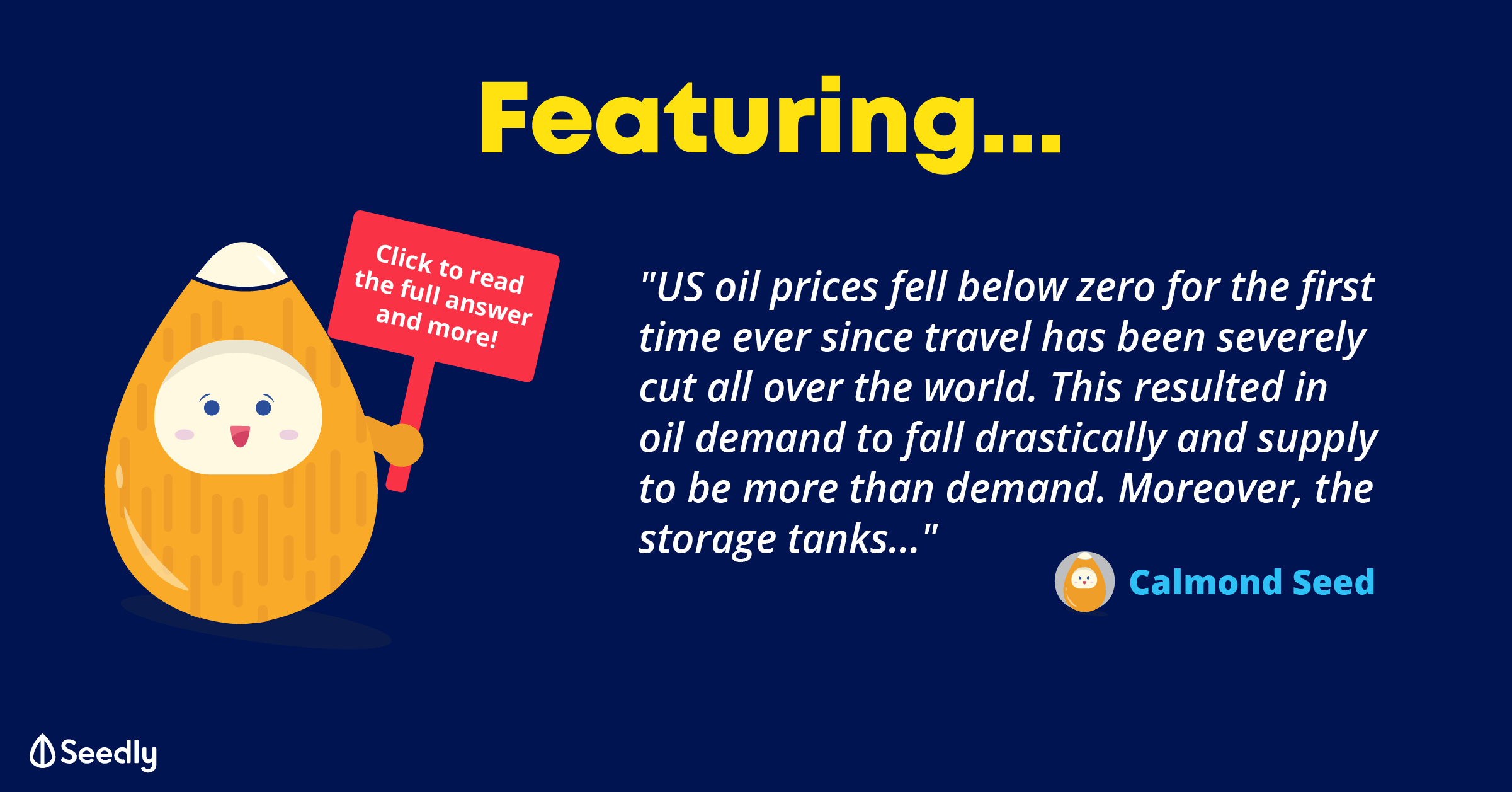 Seedly Will Be Featuring Best Answers On Our Q&A Page
Seedly is picking some of the best answers on our Q&A page to be featured on our Telegram, with a massive following of over 36K subscribers, and on Facebook, with over 26K followers, at 8pm.
How To Participate
How to get featured?
Answer questions on our Q&A page
Have a profile picture (as we will only pick those with a profile picture)
Proper name (eg. John), ideally with surname (eg. John Tan)
Some general guidelines to take note:
Answers are encouraged to be more than 50 words. We think the most helpful answers are those that are explained in detail and given some context.
Calculations and personal experiences are always a plus!
Answers chosen should not be flagged by other community members (eg. promotional spam, poorly written).
FAQs
What will be included in the feature if my answer gets chosen?
Your name
Your Seedly profile picture
A part of your answer
Who will pick the answers to be featured?
The Seedly Community team are the moderators and will pick which answers to feature.


Who can qualify?
Anyone! Whether you're a user at Level 1 or Level 10, you're equally qualified. We're not looking at your level but at your answers! 


If my answer has been chosen and was already featured once, can I get featured again?
Yes, you can! Even if you've already been featured before, we can still choose to feature you and your answers again.


Is there a cap on how many times my answers and I can be featured?
Leaderboard and Getting Featured Validity Period
On top of getting your answers featured on SeedlyFeatures, there will also be a leaderboard created for the month of June. While our SeadlyFeatures and June Q&A Leaderboard are running concurrently, they're independent of each other.
The Leaderboard will accumulate points received from answering questions on the Q&A page. The Leaderboard's final Top 10 will get the 'Top Contributor' badge for June.
Users who are not featured on the Leaderboard but write good answers are still as qualified of getting their answers featured on SeedlyFeatures. Everyone is eligible to be featured, regardless of your Level and Leaderboard ranking. Even if you're not ranked on the Leaderboard, you'll still qualify.
Starts 1200h on 1 June 2020 and ends 2359h on 30 June 2020.
Points applicable to this Leaderboard can only be accumulated during the time period stated above.
Terms of SeedlyFeatures and the Leaderboard:
All community members are included in SeedlyFeatures and the June Q&A Leaderboard.
Questions and Answers will be consistently monitored and moderated by the Seedly Team; we reserve the right to edit or remove both Questions and Answers. Spamming Questions and Answers will result in penalties for this.
Refer to the Terms & Conditions below for more.