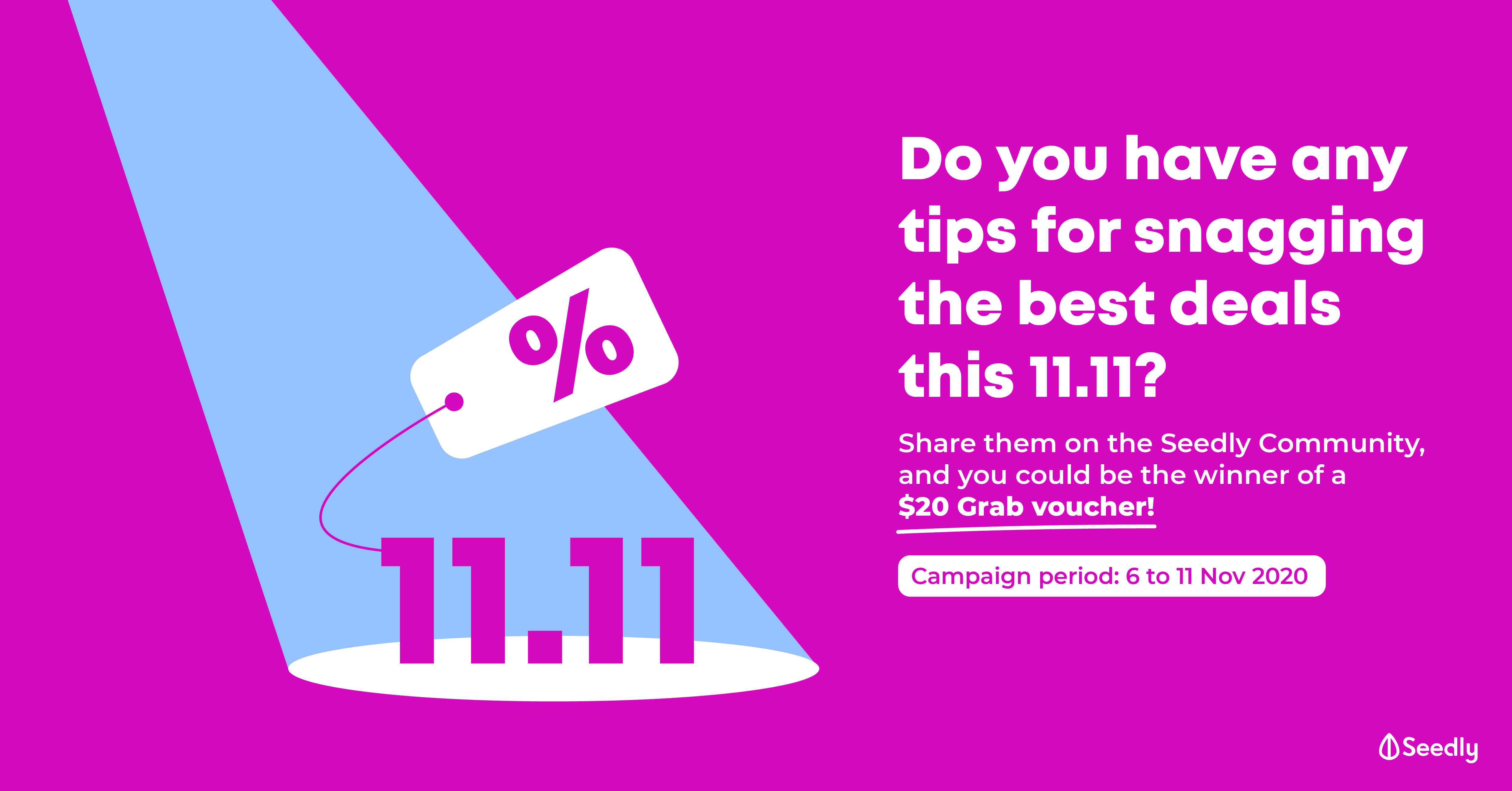 How to Participate:
Answer our 11.11 Giveaway question here 
One winner will win a $20 Grab voucher on us!
Campaign Validity Period:
Accepting entries from now till 11 November 2020, 12pm
Terms of 11.11 Giveaway 2020:
All Community members are eligible for this campaign, except for those who have won prizes in the LAST 2 campaigns/giveaways. Refer to T&Cs for more.
The winner will be notified via email after the campaign end date and time for more details needed to collect the prize.
You could be the winner! So please check the email you've used to create your Seedly account with on the afternoon of 11 November 2020 for us to contact you.
Questions and Answers will be consistently monitored and moderated by the Seedly Team. We reserve the right to edit or remove both Questions and Answers.