AXA Travel SmartTraveller
Finding suitable travel insurance can be a little overwhelming at first. However, it is always good to travel with a peace of mind. Here is a travel insurance guide that you can look at to make a more informed decision.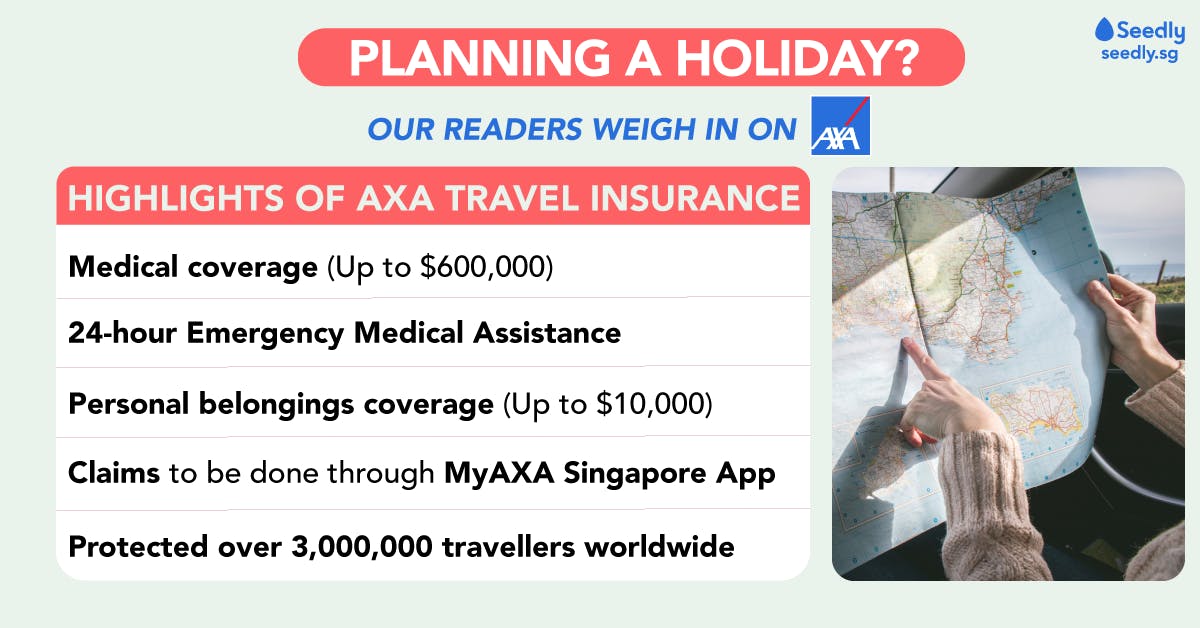 AXA Travel provides a range of travel insurance options with plans that provide pre-trip, during the trip and post-trip insurance. You can find plans that suite your travelling habits, including:
Single Trip: Maximum of 182 days per trip
Annual Multi-Trip: Each trip does not exceed 92 days
Here's a look at the highlights of What AXA SmartTraveller can provide:
Medical treatment
Personal liability
Adventurous activities
Terrorism cover
Emergency medical evacuation
Child care
Loss of personal baggage/belongings
Trip cancellation
Golf equipment
Sports equipment
Rental car excess cover
Home care
Optional Add-On:
Golf equipment
Sports equipment
Rental car excess cover
Pet care
Home care benefit

Plan Tiers
AXA SmartTraveller offers 2 different tiers of insurance coverage - Essential and Comprehensive.