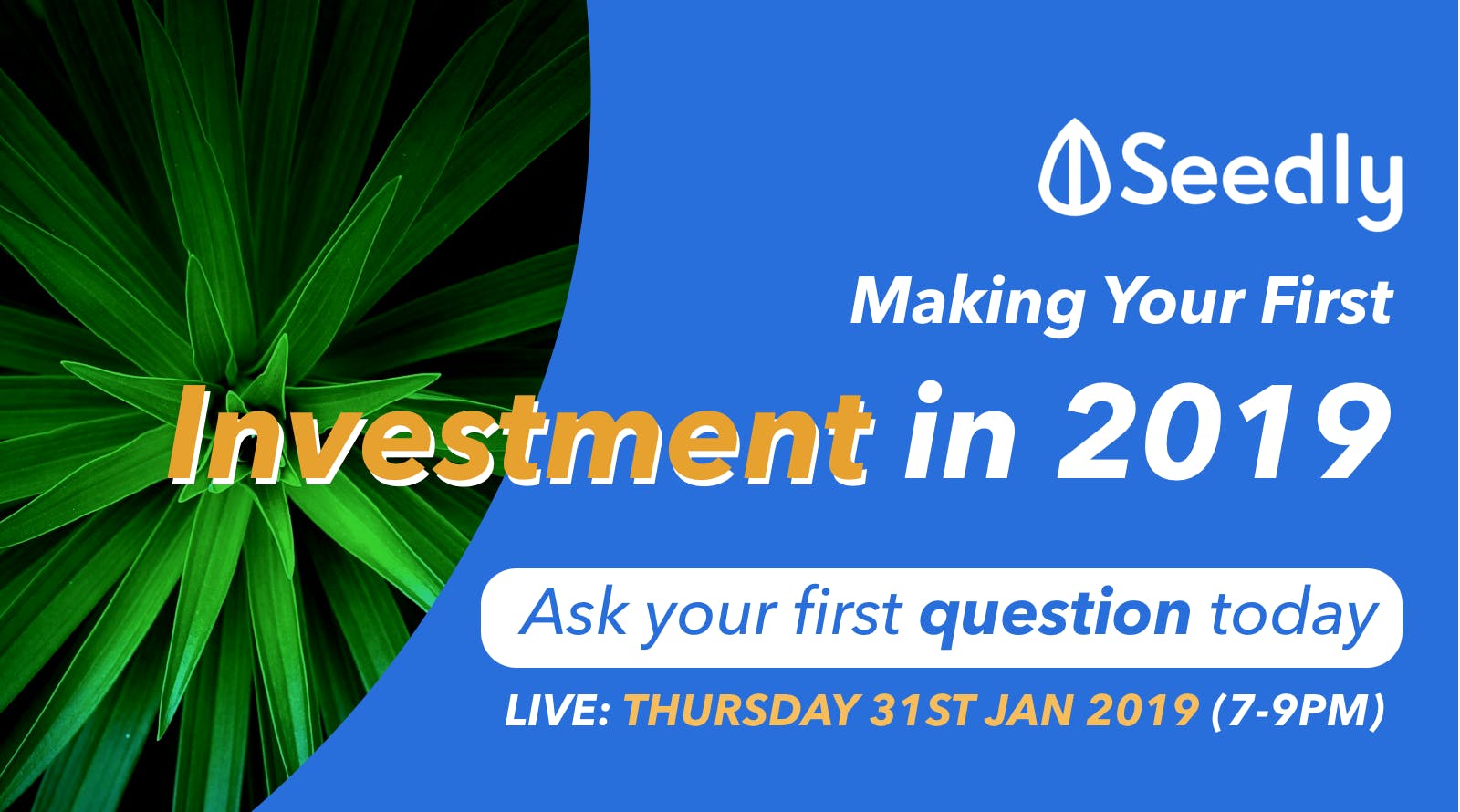 (AMA Ended) Calling everyone who is looking to make your first investment in 2019. Ask the community anything!
NOTE: This is part of a AMA series in a lead up to our Seedly PFF2019 happening in March this year. This Community-AMA will go live on 31st Jan 2019, between 7 - 9pm where our community will answer all the questions together :)
Hi Seedly Community!
We know that taking the first step in investing is often a huge one for most Singaporeans. That's why we decided to host this AMA to help you with your first steps.
This AMA is special as the topics are focused on investing and taking that first step. The best part? Our community - consisting of experienced investors and knowledgeable individuals - will aim to answer you by 31st Jan 2019, Thursday, between 7 to 9pm!
Who should ASK: Beginners who are planning to make a first investment in 2019
Who should ANSWER: Investment enthusiasts and experienced investors on Seedly
You can ask questions in the following areas:
When do I know when I should start investing?
What tools do I need to start investing successfully?
How much should you start with and how much is enough?
What is the right strategy and mindset for an investor who is just starting out?
Dollar Cost Average (DCA) monthly OR Lump Sum Investing (LSI): Which is better for me?
Is investing in the STI (Straits Times Index) a good move for a first time investor?
Should I buy an individual stock, an Index fund or a Unit Trust?
Should I invest in a bear or bull market?
Can (and should I) invest with my CPF?
What does successful investing look like?
NOTE: Questions answered by the community will be up to their discretion and preference. The AMA is moderated by the Seedly Team. So let's keep the questions friendly and open! To our community members, if you see a question you can answer, do jump in as well :) We celebrate collaborative learning here!