Here are our winners!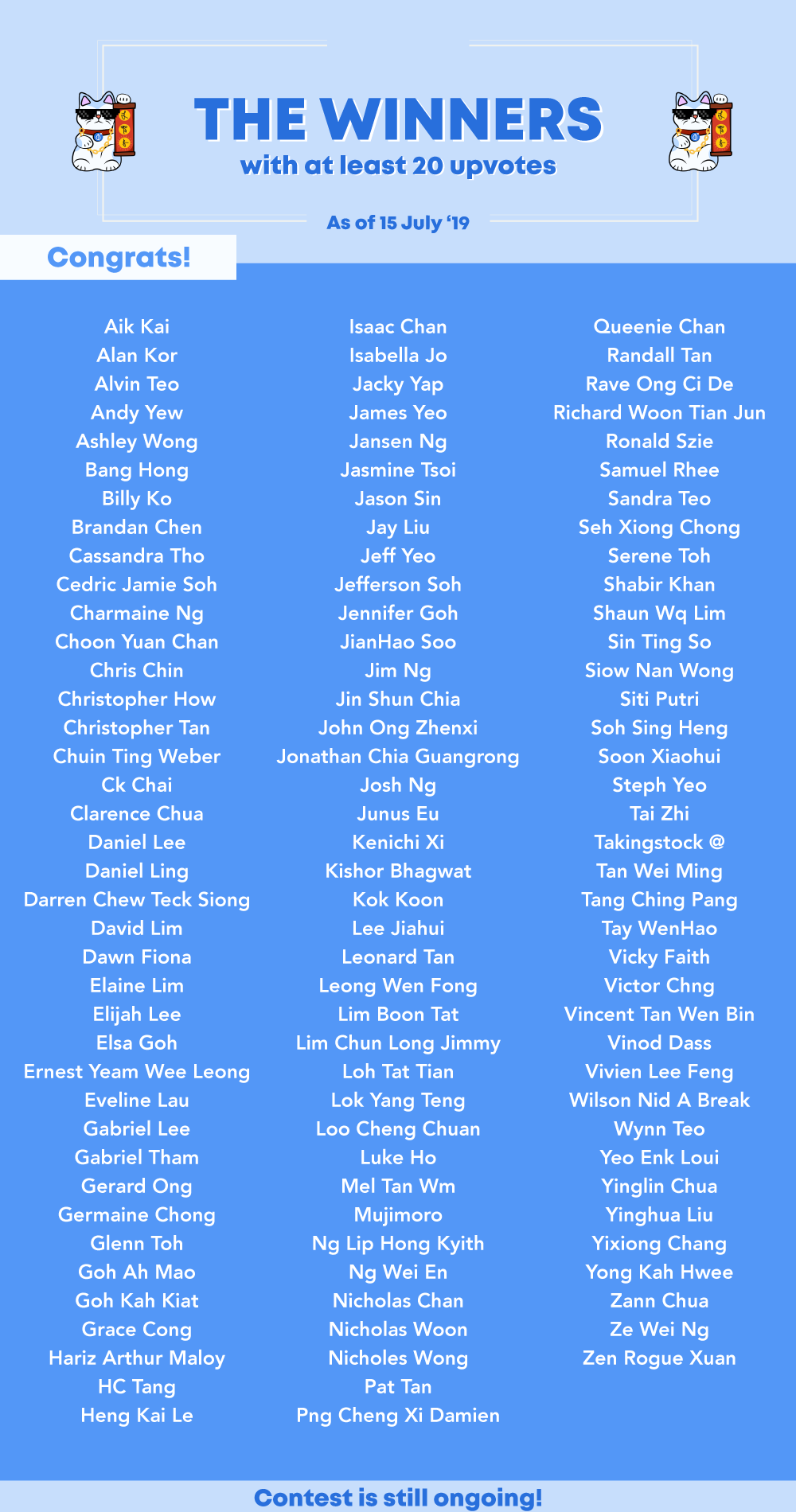 Check your emails for our love letter! Show your support for the rest of the community by giving each other a 'thumbs up' for sharing their experiences and knowledge.
Frequently Asked Questions (FAQs)
How do I level up?
You will level up whenever you accumulate a certain number of upvotes. See the evolution charts below to find out where you stand!
What level am I currently at?
Your current level is displayed on the top right-hand corner of your profile page.
How do I get upvotes?
Upvotes are awarded whenever someone gives you a 'thumbs up' for your question, answer, or review.
How do I get MORE upvotes?
All you have to do is make sure that your questions, answers, or reviews are of value-adding quality. Quality contributions get the most upvotes from our community members!
How do I share my answer, question, or review?
Once you have posted a question, answer, or review, simply click on the 'Share' icon at the bottom right-hand corner to share it on Facebook, Twitter, WhatsApp, or to get a shareable link!
How do I share my Seedly Profile?
Once you're logged in to Seedly, click on your profile picture and select 'View Profile'. Simply copy the link of your Seedly profile page to share it!
E.g. https://seedly.sg/profile/kenneth-lou
I am a Genius (Level 5), do I still get the S$10 Grab voucher?
Yes. As long as you currently are or have achieved Level 4, you will automatically qualify for the S$10 Grab voucher!